Hello -
I was going through my gear and need to clean out some brushes and a few as-found straights. I would like to sell these both as lots and priced them to move. Conus only please.
First the three brushes... From left to right Omega 11047 Mighty Midget mixed knot, Rudy Vey 22mm TGN Finest (iirc 46mm loft), and Truefitt & Hill 3/2 Super. I would like to sell them as a lot for $56 shipped. None of the brushes shed or have even been used all that much, I just need to clear up some room. Brushes SPF.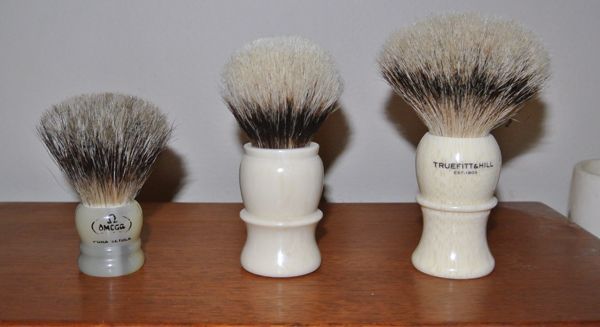 Next I have 3 straights in as found condition. There are two Torrey Razors (left 9/16" and right 6/8) and a Frederick Reynolds 6/8. I would like $35 shipped. - SPF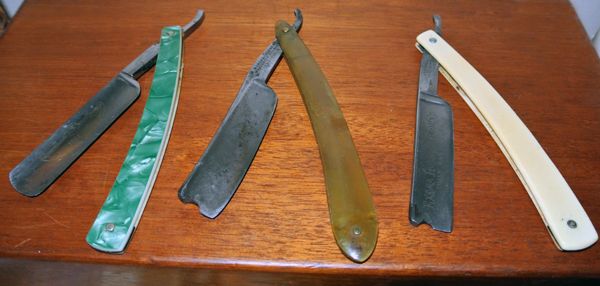 Any questions, please ask.
---
Straights are SPF.
Thanks.
Who wants some brushes?
---
Users browsing this thread: 1 Guest(s)