[center]
[/center]
If yesterday I was shaving with the Herbs of Bulgaria lavender shaving cream,today I did it with the Herbs of Bulgaria Rose shaving cream.
Like the lavender shaving cream,this one its made in Bulgary by BioFresh.
Its list ingredients its kind of "simple",like the UK made in creams,and this one has rose water on it:
Its presentation its exactly the same than the lavander one : comes on a plastic tube with 75ml of cream inside.The texture of the cream its a little bit less dense than the lavender one,maybe due to the rose water.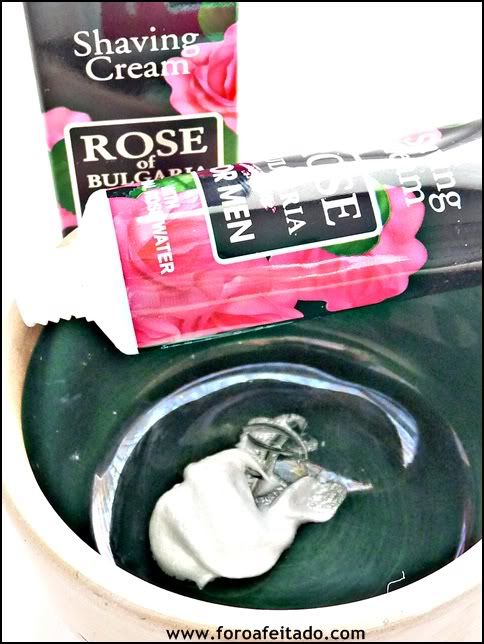 The scent of this shaving cream its a little bit different than the ones from brands like Trumper or TOBS.This is a rose cream with another woody notes on it,giving it a "character",since its not a "plain"rose scent.I do like it and it last thorught the save too,like the lavender shaving cream.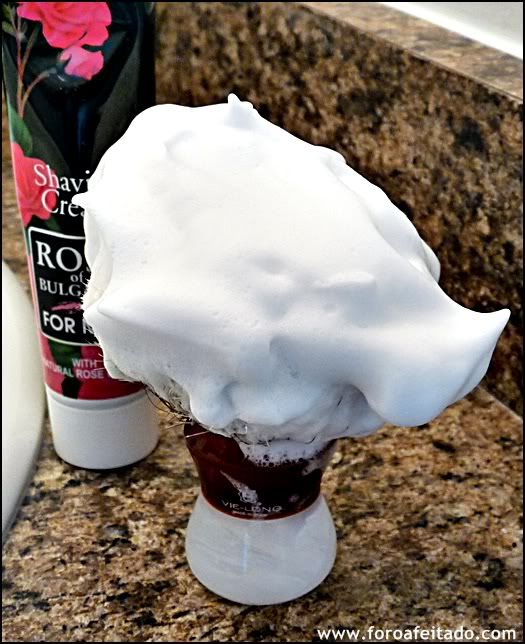 And the shave was like the one with the lavender shaving cream : really slick lather,with a lot of cushion and left my skin well after the shave.What else can I ask for?Another pleasant discovery for me.
---
Here's my review on the Rose of Bulgaria cream:

Ease of lathering: 10/10--A pleasure to work with!

Longevity of lather: 10/10--Perfect stability for multiple pass shaves.

General skincare: 10/10--Soothing, moisturizing, and very protective.

Scent: 5/10--Here's my complaint - it's a weird and unpleasant scent. That's the spoiler.

Price: N/A--No idea how much it is. I received it as a gift.

Would I buy again: 10/10--Yes, in spite of the weird scent.

Bulgaria makes some of the best creams I ever used, and this one is a great example of that country's reputation for top-quality products. This cream has wonderful lather, perfect skincare, and everything else to make sensitive skin feel born again. Menthol is listed in the ingredient list, but it's not really noticeable, but who cares - this stuff is amazing!
---
Users browsing this thread: 1 Guest(s)