A recent JNat purchase has finally pushed me to get rid of some hones that I no longer use and are deserving of better homes.
All prices are CONUS shipped, paypal as payment. Int'l please contact me for shipping quotes.
1) 40mm wide x 180mm long x 21mm deep Vintage Coticule Natural Combo w/slurry stone -
$110
now $100
This is a vintage coticule natural combination stone with a coticule layer approximately 5-7mm deep. This stone has a lovely wood grain texture and the manganese line doesn't affect honing one bit. This stone has medium speed on both slurry and water and is very easy to run a dilucot/unicot on. Very similar to recently mined La Grise coticules. The BBW side had some chips on the corners and these have been lapped out by chamfering the corners. There are some inclusions on the BBW - not sure if they will affect honing as I've never used this side.
Comes with a natural combo slurry stone.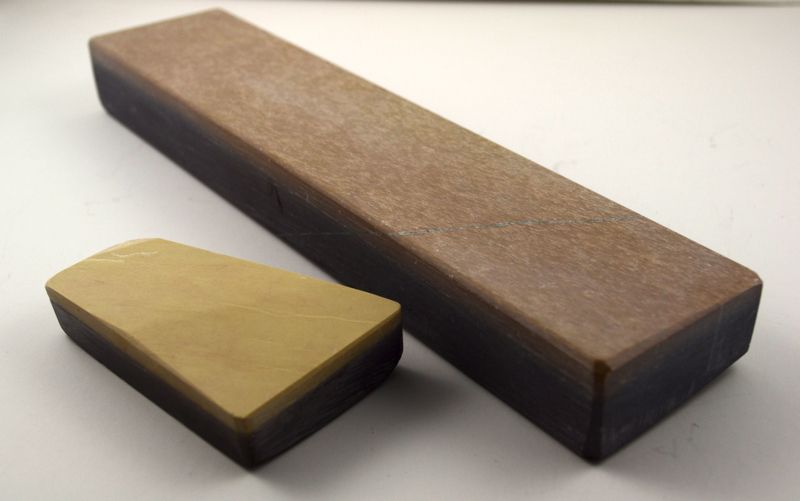 2.) 39mm wide x 175mm long x 15mm deep Vintage Coticule Glued Combo w/slurry stone -
$85
SOLD
This is a vintage coticule glued combination stone (glued to a BBW instead of slate) with a coticule layer approximately 6-7mm deep. This stone is slow on slurry and water. I would not try to set bevels on it, but running a dilucot/unicot is no problem and just takes a little more time. Leaves a very smooth finish on your razor. The BBW side does have a little nick in the center that I'm not sure if it will affect honing or not - will probably need to spend some time lapping it out. Also not sure if vintage BBW can be honed on - never tried.
Comes with a glued combo slurry stone that literally separated on my use of it and I re-epoxied it back together so it really is glued!
3) 50 x 270 mm Lynn Idwal Oilstone - $175
now $150
This is a monstrous Lynn Idwal stone measuring 2 x 10.5" in dimensions and is 25-30mm deep in thickness. Best used with oil and leaves an edge similar to a Charnley Forest. Finisher only and a bit slow, but the mellow and sharp edge is worth it in the end. I find no difference in the edge off this and off my Charnley. It is a PITA to lap (and is lapped already). Patience with this stone and you will be rewarding with fantastic edges. I paid a good bit more for this, but really just want to move this stones to better homes.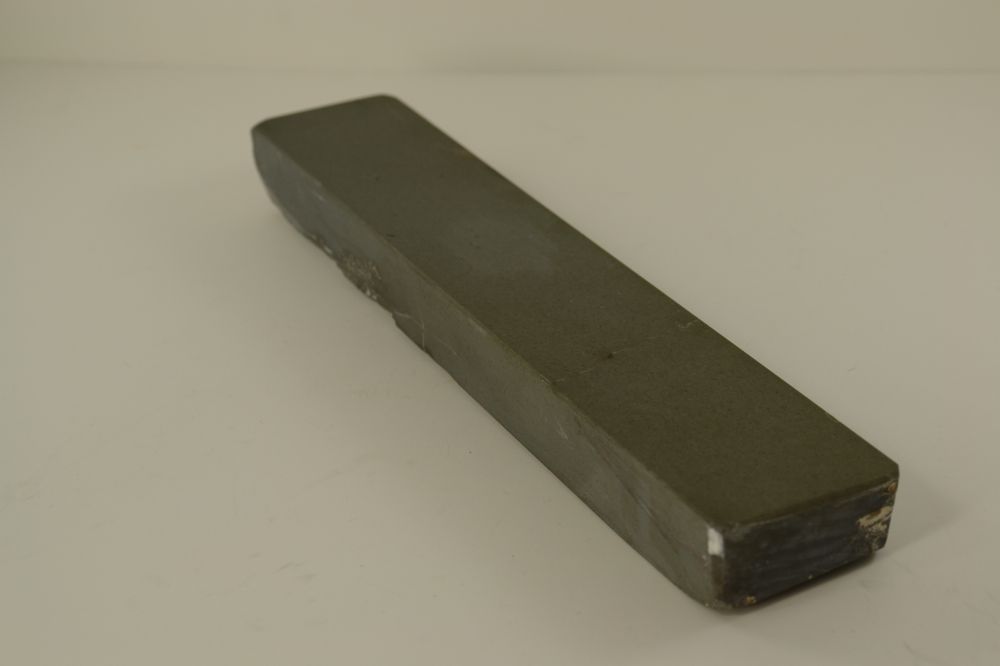 4) 110mm long x 22mm wide x 15mm deep Vintage Thuringian -
$65
now $60
This is a very nice vintage thuringian that is of the grey, maybe even slightly green color (it is much lighter in color than my horrible lit photos). Lapped and chamfered all around and a fantastic finisher if you can use a small stone (note the dimensions). Works with slurry or water and very consistent. Don't pay escher prices for these!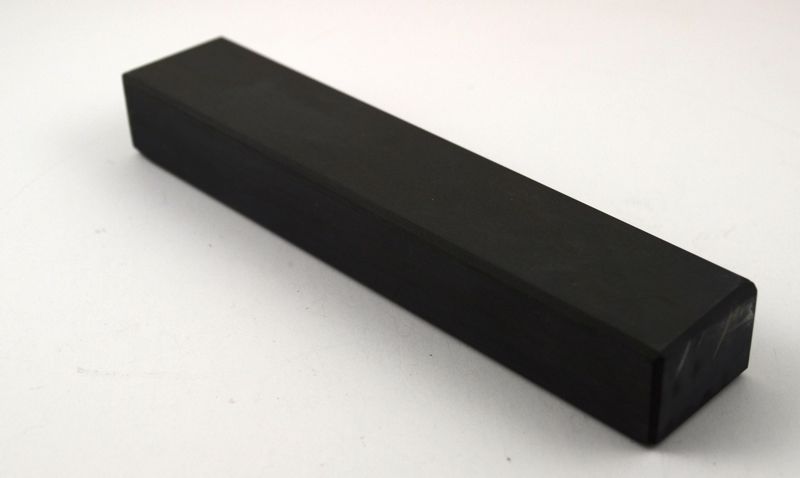 5) 117mm long x 26mm wide x 15mm deep Vintage Thuringian -
$75
SOLD
Slightly larger than the one above. Color is more on the gray/blue side. Fantastic finisher and very consistent as well. Slurry or water only. Lapped and chamfered all around. Again, great stone if you can handle the small size (note the dimensions).
6) Chosera 400 with rubbing stone -
$55
now $50
I don't have much use on this despite the noted slurry from the rubbing stone remaining. I lapped one face completely for razor use, while I tended to use the other side for knives (could be lapped more, but not necessary if using that side for knives). Very dish resistant stone and great for heavy work on knives or razors.
Currently out of stock from chefknivestogo.
Any questions please ask!
---
Users browsing this thread: 1 Guest(s)