Gents, I have the following for sale. Prices include shipping CONUS:
Mitchell's Wool fat puck in Ceramic Dish (used 5-7x): $30
D R Harris Pink 150ml NOS: $45 - SOLD
D R Harris Pink 150ml (used 5x'ish): $40 - SOLD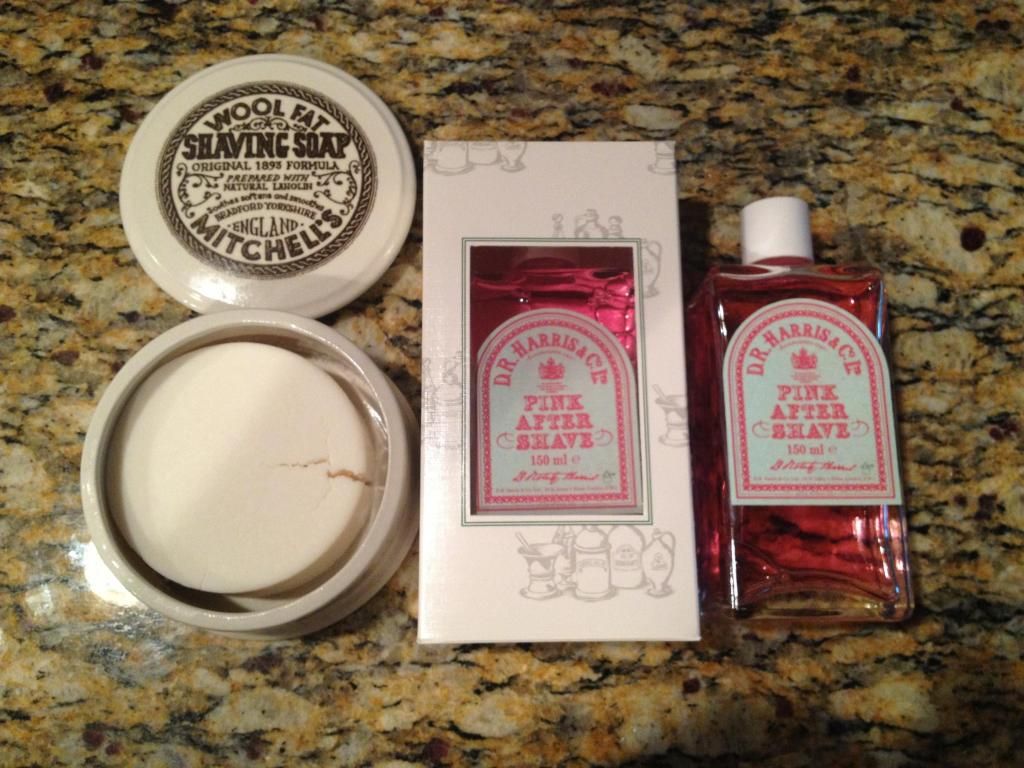 As you know the Pink was reformulated recently and is no longer a true rose color or scent. Here's your chance to pick up some old stock.
---
Users browsing this thread: 1 Guest(s)