I purchased this beautiful Gucci business card holder for SWMBO's birthday last month. However, she has made it very clear that she wants another Michael Kors handbag instead (and alleges that she told me that- oops).
I purchased it new for $165 (plus tax) from Saks Fifth Avenue. Unfortunately, Saks is a 45 min. ride each way plus a toll. It has the carboard inserts, as shown and is in pristine, new condition.
Rather than enjoying the company of SWMBO in the car for an hour and a half, gas, tolls, and the possibility that she finds something more expensive she'd rather have, I offer this to my Nook friends for $129 via Paypal shipped CONUS via USPS with delivery confirmation/ tracking.
I will ship international, but will adjust the price based on shipping costs.
only trade I'd consider is a 2-band Rooney heritage xl (but PM offers)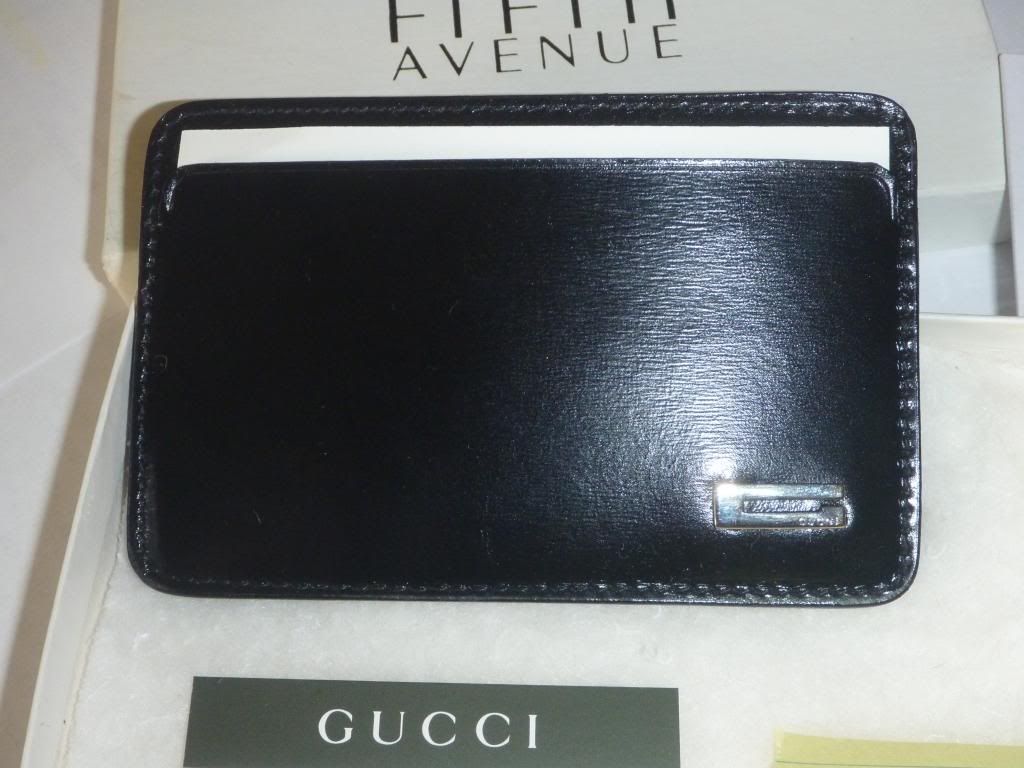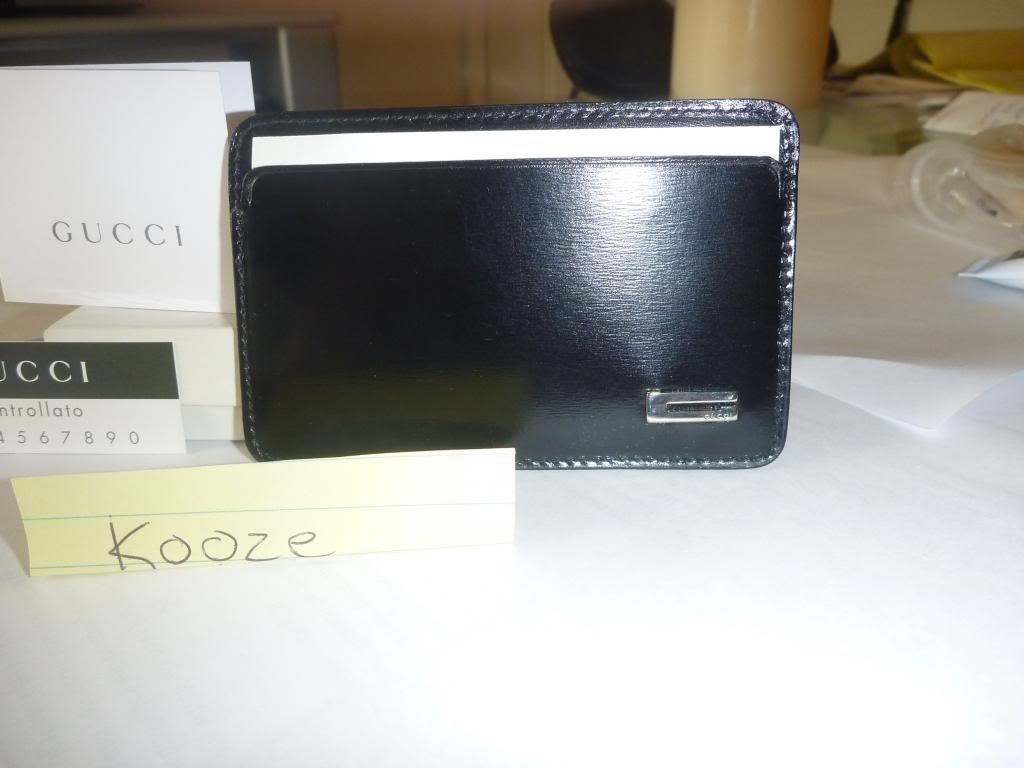 Please PM if any questions, requests for additional pictures or to purchase.
Thank you
---
Users browsing this thread: 1 Guest(s)