A few items for sale here:
1) Large Moss scuttle. -$80 shipped US
I love this scuttle, but I don't use scuttles enough to justify keeping it. It is pretty amazing - looks and works great. The color in the pics is pretty accurate.
Shipping on this will be pretty high, but is included in the price. The TSN LE is for illustrative purposes only, and is not included in the sale.
2) Customized Gold Dollar razor - by Seraphim. $75 shipped in US
These Seraphimized GDs are pretty popular on another forum. The GD is a really nice razor, once it's been worked on a bit.
This one has been customized by Seraphim with a worked back, jumps and a lovely point. He has a cool name for the point, but I can't remember it.
The scales are amazing, with a veneer of wood in acrylic. It's a well-balanced razor, and it is shave ready. It is an almost 7/8" full hollow.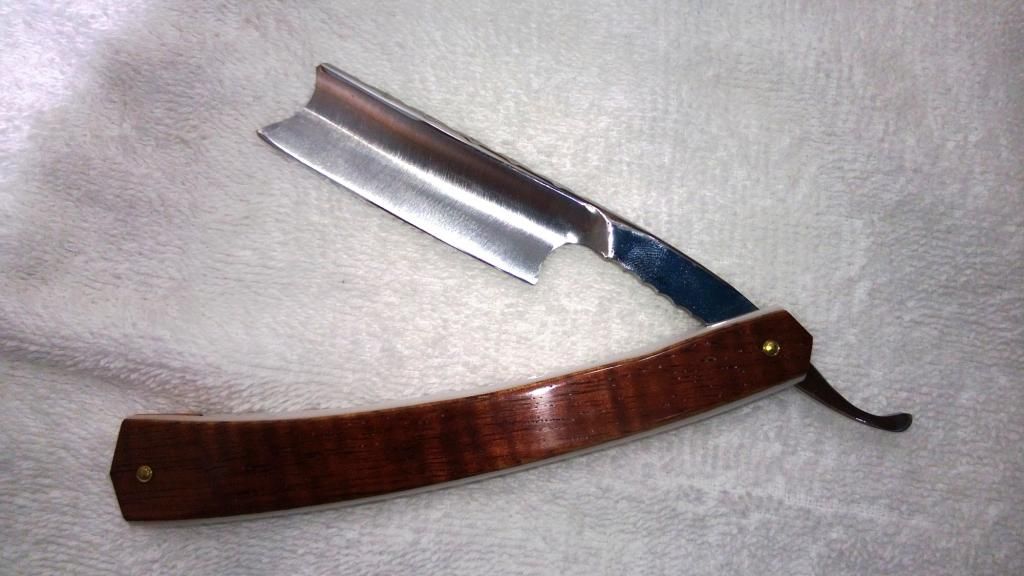 ---
Users browsing this thread: 1 Guest(s)