I have a couple handles sitting around that get next to no use. I have used both handles 2 or 3 times and they have sat in a drawer since. Conus only please.
Muhle R41 - $16 shipped. - SPF
Weber Wave - $32 shipped. sold
Any questions, please ask. Only trade I am interested in is a Weber Bulldog handle. I also have a Tradere handle as well if looking for a trade.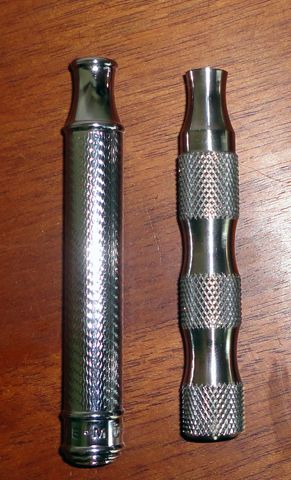 ---
Weber Wave sold.
---
Users browsing this thread: 1 Guest(s)