Today I am offering for sale my Simpsons Rover LE in best.
Currently only available at one vendor for $130, I am asking
$86 shipped CONUS/PayPal. Included with the brush is a new Palmolive shave stick and a new Arko shave stick.
It has been lathered less than 10 times, and used perhaps 3 times at most.
I am the original owner, and there are no issues at all with this brush. It comes with the original tissue paper and instructions.
The Rover may be my favorite handle offered by Simpsons. Easier to hold than the Chubby and shorter than the Duke 3, it is the perfect brush for those who face-lather.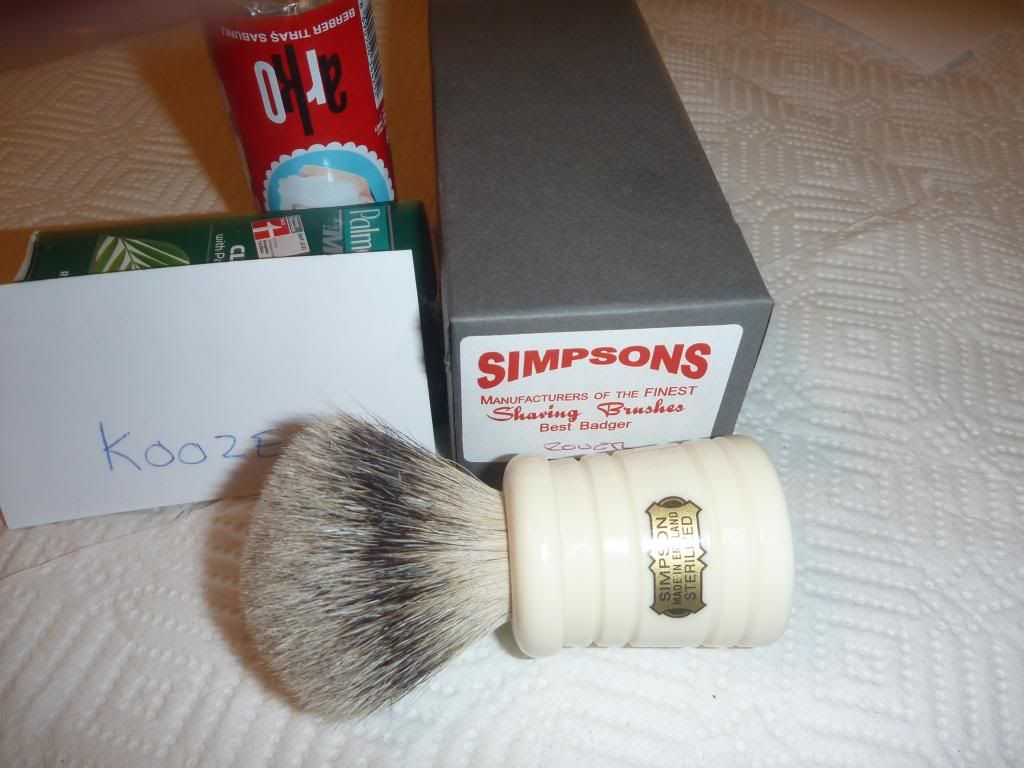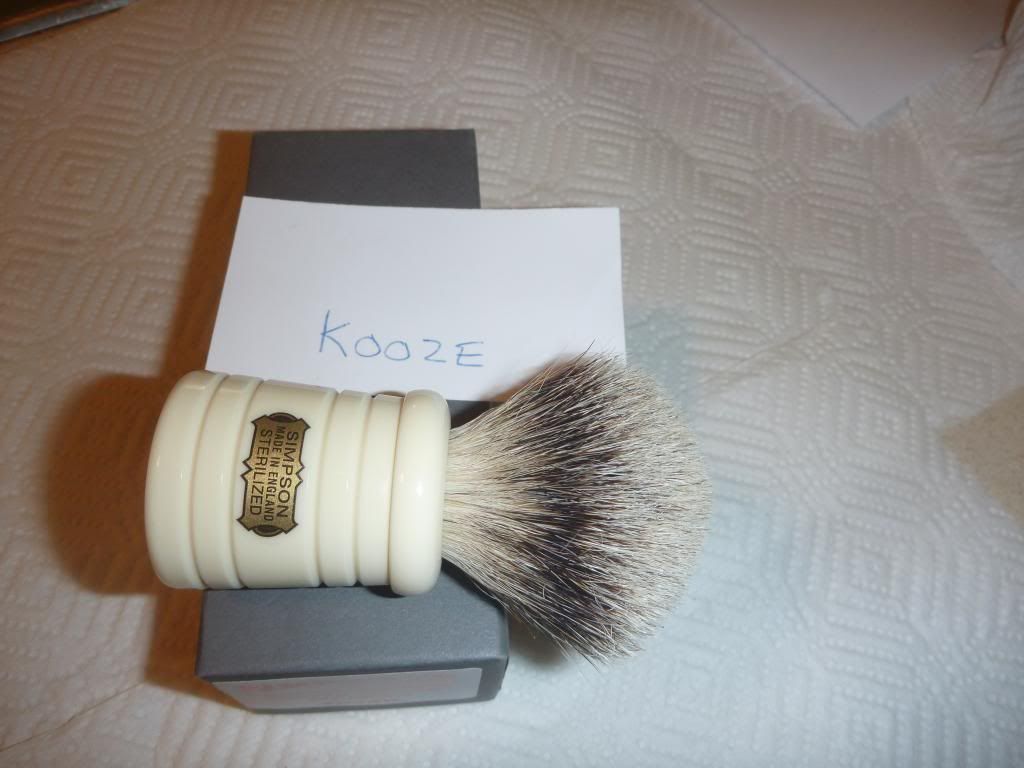 Kindly PM any requests for additional pictures or for PayPal information.
Thank you
---
Users browsing this thread: 1 Guest(s)