Just found this thread.
If the green stone is about 3/8ths thick, you may have a K-Bar "Novastone" knife stone, about 6K or so. Really scarce! Perhaps made by American Hone company because the box has Cold Pressed or something like that on it which was a AHC trade. Only seen two in the last few years.
The Apart may be a 8K stone. Try only a few strokes with soap lather.
~Richard
[img]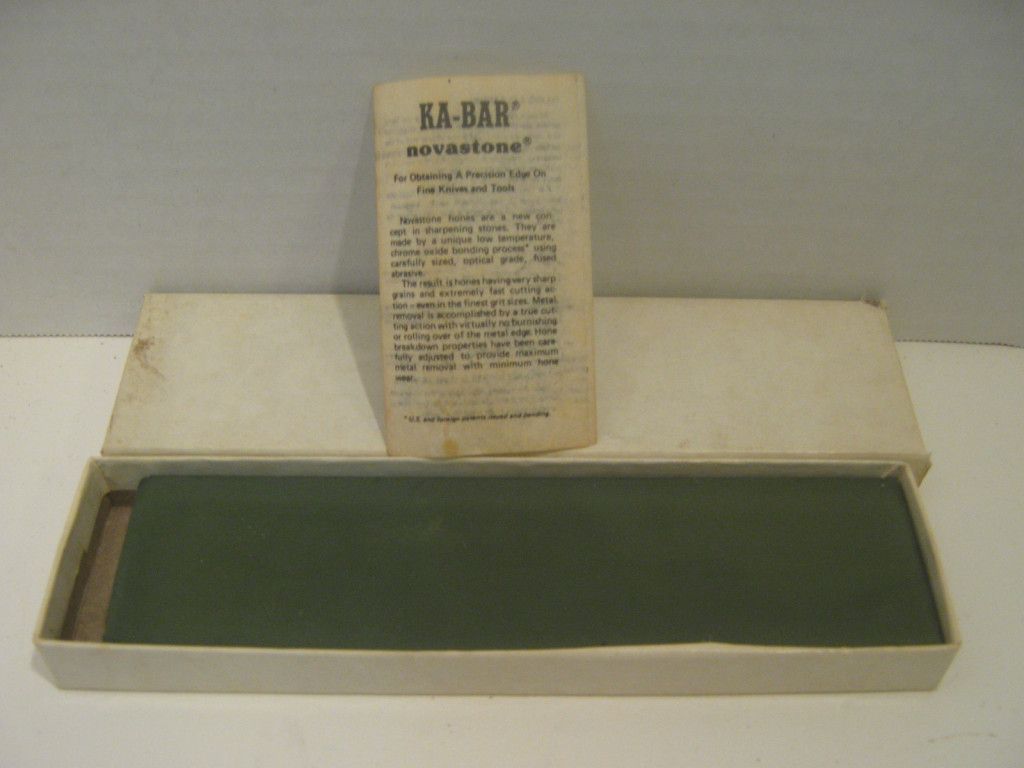 [/img]
---
Users browsing this thread: 1 Guest(s)