SOLD!!
I'm ready to try a new scuttle type - after having the one-piece scuttles for years. I've tried a lot of them, and I kept these two because they're the best at keeping my brushes and lather warm for a long time. They seem to lose very little heat over the length of a 3+ pass straight shave.
These are both small scuttles. You can see from the pics that the Semogue Caravela is a nice fit in them. If you have a Chubby 3, these would be a little more than brush scuttles for that brush. However, for small and medium-sized brushes these are great bowl scuttles (you can build a lather in them with no spillage). I use the Caravela in my Moss scuttle and I only bowl-lather. It's no problem to do so at all.
NOTE: The Caravela is not for sale and is only included in the pics to give you an idea of the size of the scuttles.
1) FOR TRADE: Small Moss Scuttle. Brown, in great shape.
This is a lovely scuttle made by Sara Bonneyman. It works like a charm and it is beautiful. My wife even likes it on the bathroom counter because it looks so good.
I would like to trade this for a two-piece scuttle or one with a wider bowl.
Preferably, it would be a scuttle that I could remove the bowl from for those days when I don't want to use a scuttle.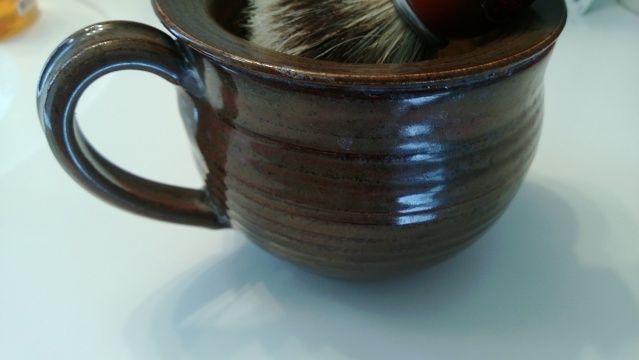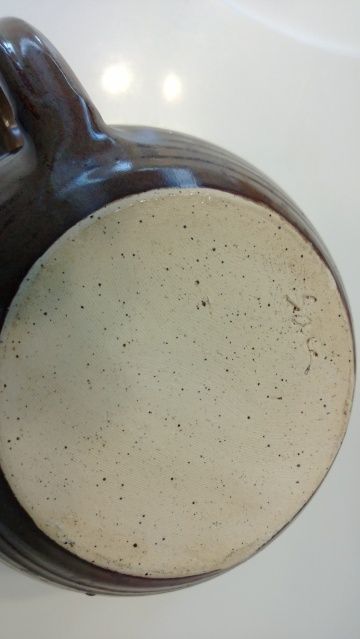 2) Becker medium scuttle. $35 shipped in the US.
This is another scuttle that is very beautiful and works like a charm. It keeps the lather very warm and the deep bowl is really convenient. The glaze is very nice on this one, and the shape is pretty uniform too.
Please bear in mind that these are expensive to ship, which is why the price cannot be lowered much.
I'd welcome trade offers on this one too.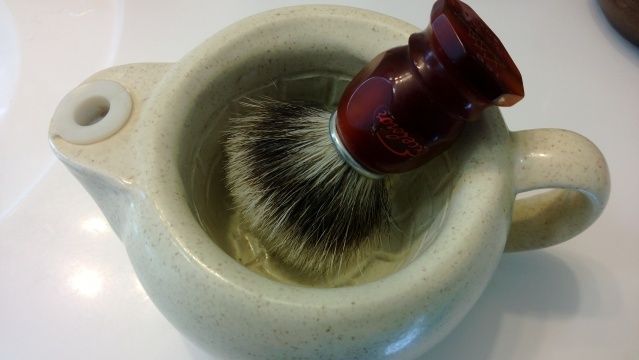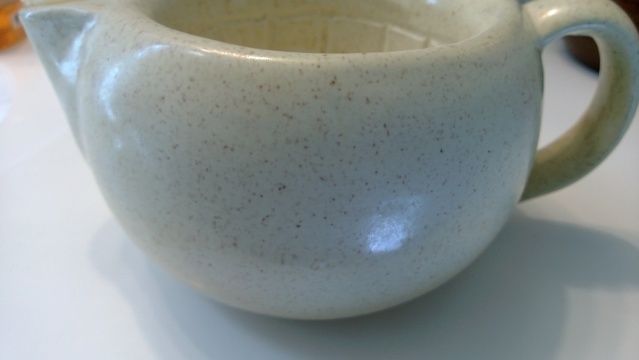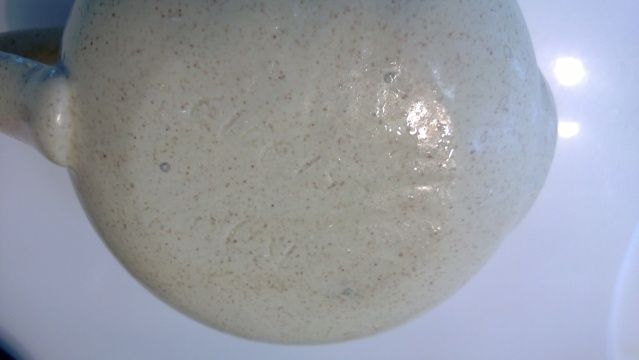 ---
Users browsing this thread: 1 Guest(s)