I've got a few items I'd like to part with. Prices include international shipping. Paypal only please.
NOTE: St. Johns cannot be shipped outside of Europe due to the high alcohol content.
SOLD!
- Aloxite Carborundum Co. Barbers Hone. Around the 8-9K level. Great little barbers hone who does a good job at touching up the edge of your razor. Recently lapped and ready to go! Price: 20 euro
- Shaveworks The Cool Fix. An aftershave balm specially developed to eliminate razorburn and ingrowns. Produced by Anthony for Men. This stuff is absolutely top notch! 85% remaining. Price: 21 euro
- St. Johns West Indian Limes Aftershave. This is a great Lime Aftershave, possibly the best I've encountered. This bottle is 100& new and unopened. I have another one and don't see myself using this one ever because of the amount of Aftershaves I have in my den. Price: 27,50 euro. NOTE: This one is only EU because of the alcohol content!!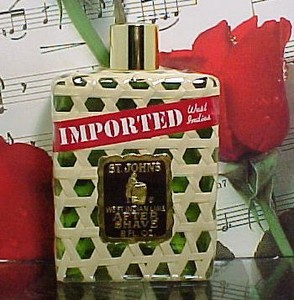 PM me for questions.
---
Users browsing this thread: 1 Guest(s)