I was recently going through the listings on e-bay for safety razors.
There were several listings for an made in England, Junior
Aristocrat. I have one in my collection that looks exactly like the one in the listings.

I assumed it was a fat handled Tech what is this proper ID for my razor. Is the E-bay listings incorrect?
---
[quote='TexBilly' pid='23293' dateline='1335211857']
The photos you show is of a "fat handled" Tech, not an Aristocrat Junior. If the ebay seller was calling a like razor by that name, they are wrong so steer clear. Here's an Aristo Jr: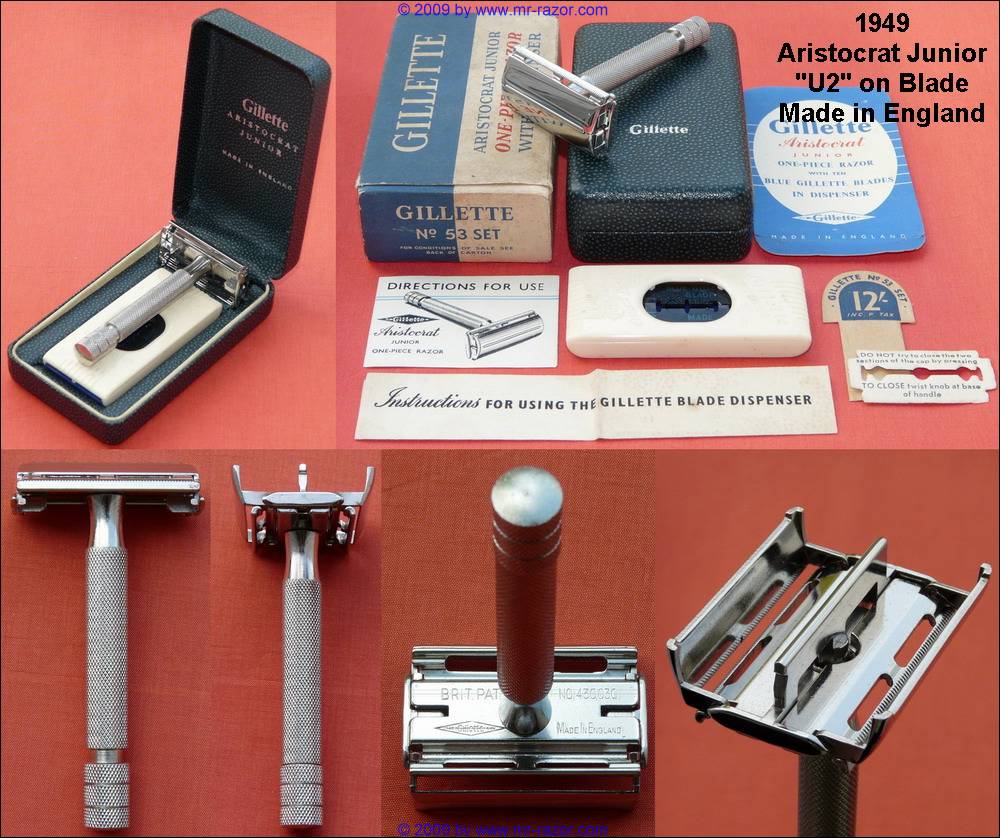 [/quote
Thank you for clearing this issue up. I did not think the listings were accurate.
---
Users browsing this thread: 1 Guest(s)