I'm going to buy my father a razor. He is 65 years old, and uses a crappy cartage Gillette razor (which he is not happy with). Back in the days (when I was a little boy, I remember he had a Gillette razor. I think it was the Gillette knack: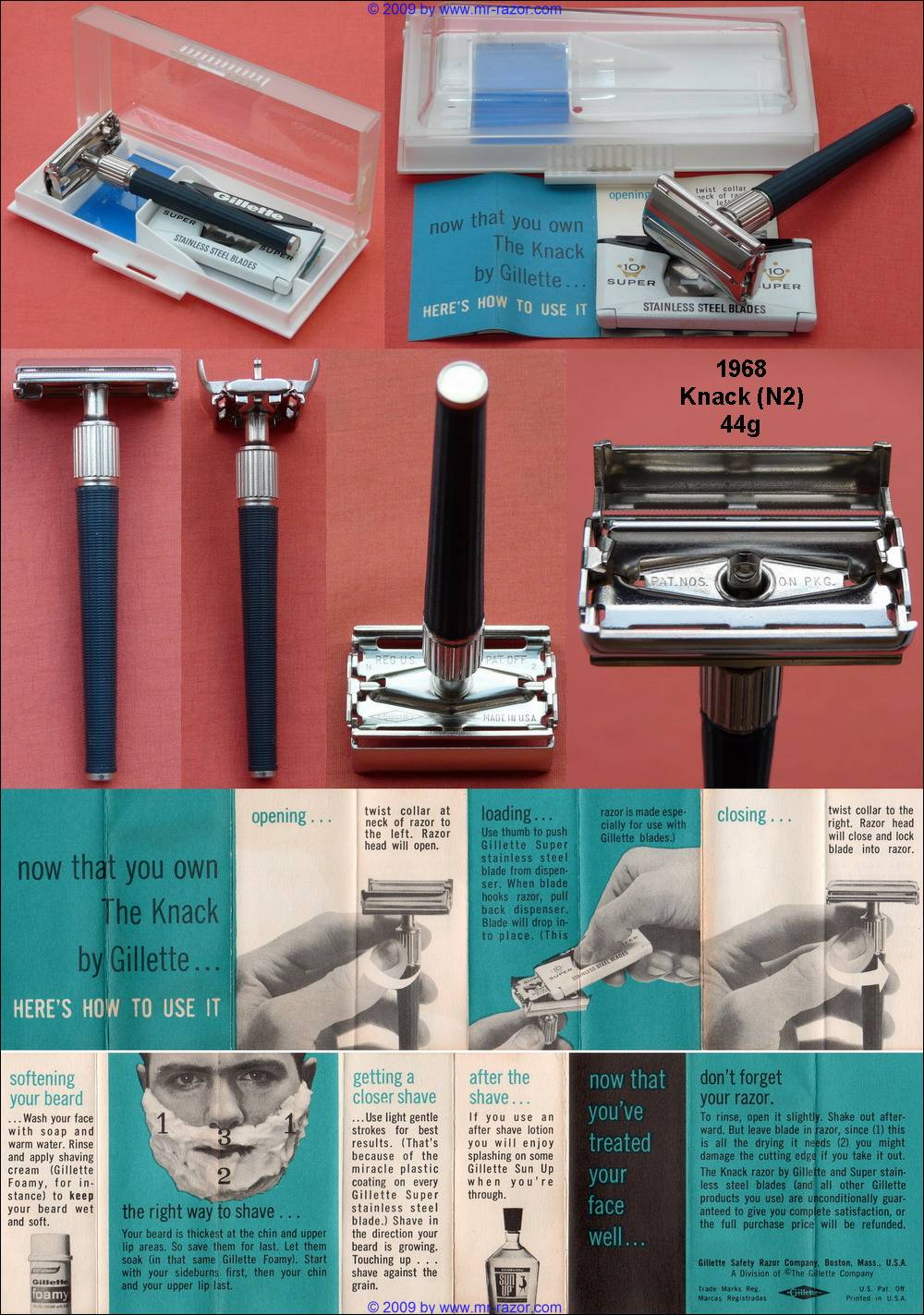 Are there any other old Gillette razors with this blue handle? If not, I'm 100% sure he had a Gillette Knack.
He lost his razor many years ago, and DE razors are not to be bought in Norway, unless you buy them online. I want to buy the Gillette Knack back to him, if that's the right razor.
He needs a mild shaver, as that's what he is used to back in the days (I think). Any suggestions?
---
Oh... it could also have been a Super Slimtwist "M1", if it came in blue....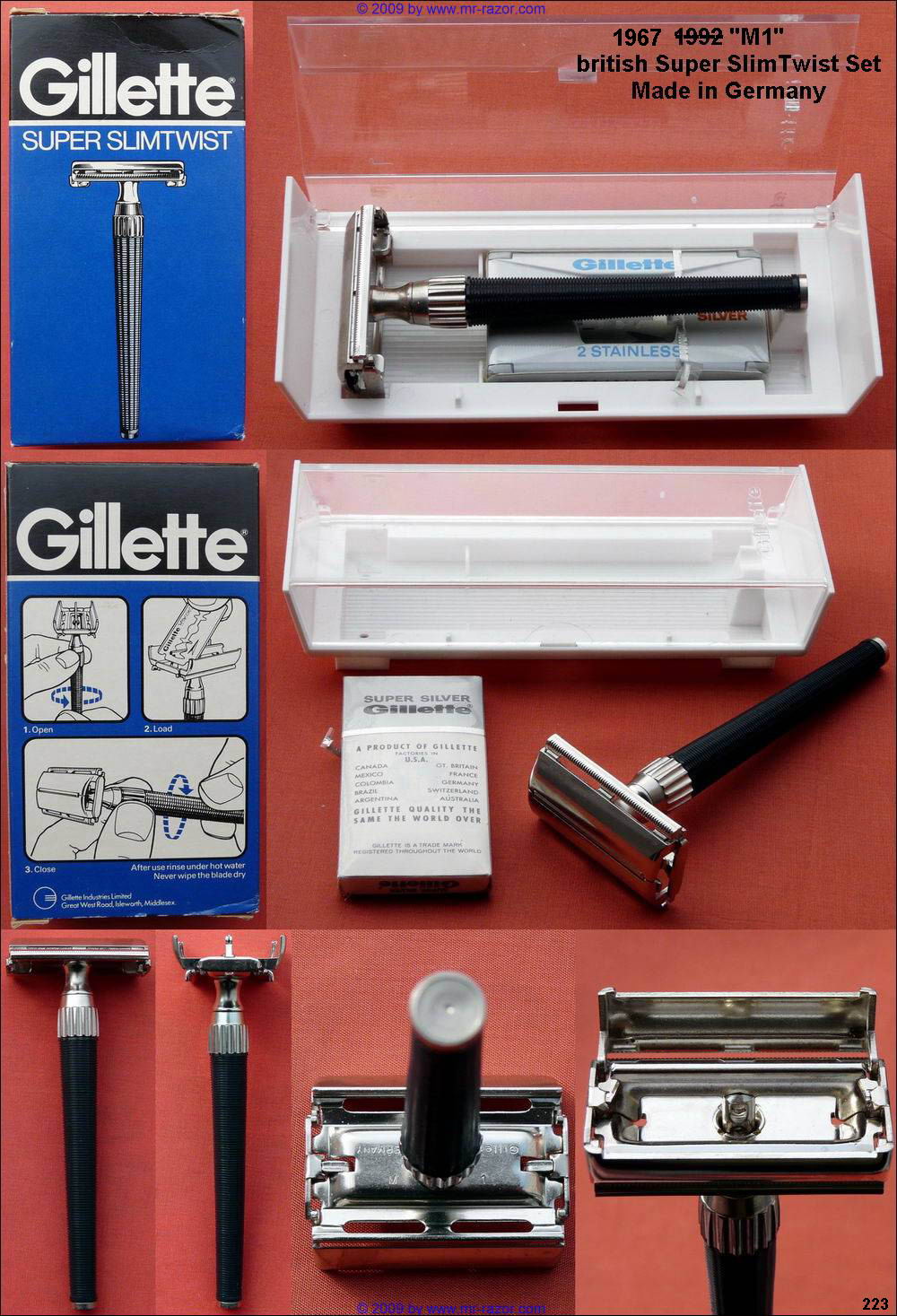 ---
(05-27-2014, 09:08 AM)

Mr_Smartepants Wrote: I have a T-2 date code "Knack/Slim-Twist" I was thinking of selling. It has a blue handle. PM me if you're interested. I think the shipping will be more than it's worth though.
Last Picture in this thread: http://shavenook.com/thread-monthly-haul...#pid374669
Will let you know
---
Users browsing this thread: 1 Guest(s)