Need to fund my stone addiction, so I'm getting rid of a bunch of my straights. All of my razors have been sanded, polished, honed with Norton 1k/4k/8k and Naniwa 12k progression (with tape), stropped, shave tested, and disinfected with Barbicide. They will be shipped using USPS flat rate small box ($50 insurance) and tracking will be provided. Continental U.S. only. PayPal only please.
1. Shumate Barber 5/8 full hollow. These are such excellent shavers I hate to see them go. Takes an easy edge and really cleans up the face nicely. Stain on end of the blade on one side, but in otherwise excellent shape.
$35 shipped
SOLD!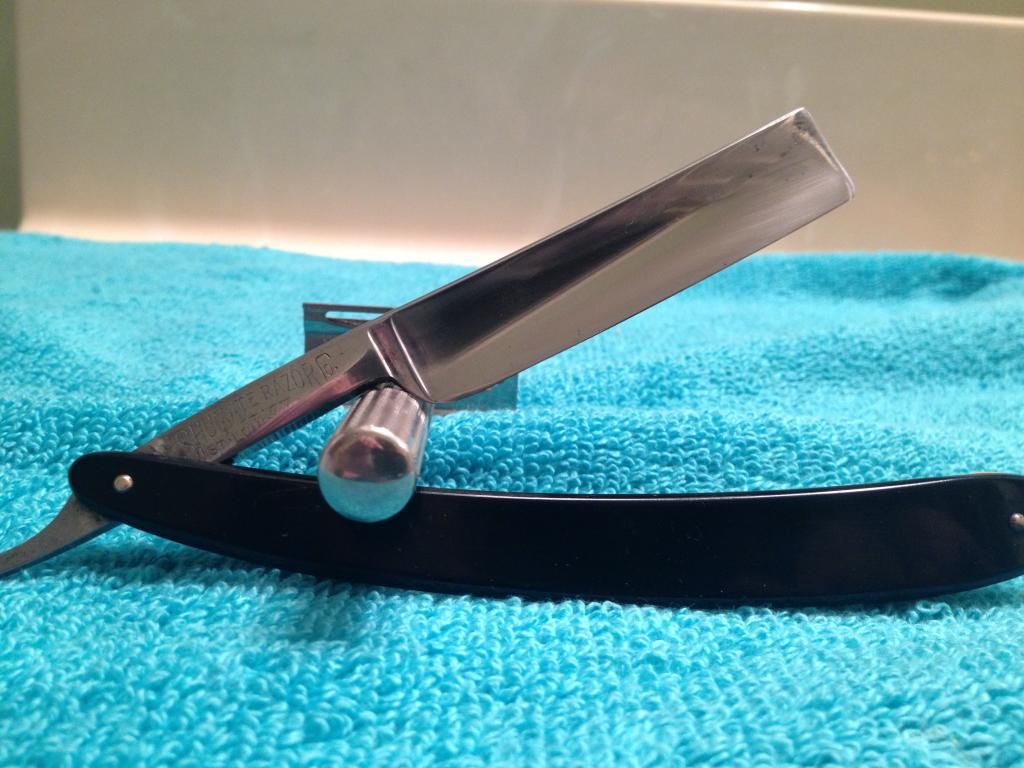 http://i867.photobucket.com/albums/ab238...ce8c55.jpg
2. Geneva Cutlery 5/8 extra hollow grind, round point with "American Line S.S. St. Louis" etching. This one was a labor of love. Bought it on pretty poor condition. Tarnished, rusty and bad pitting/Devil's spit all over. Had to work around the etching somewhat, but luckily it's a deep old etch. Sent it out to cudarunner to hone it between the pits and he manged to make this thing shave beautifully. It's a little work of art and I hope it finds a good home.
$45 shipped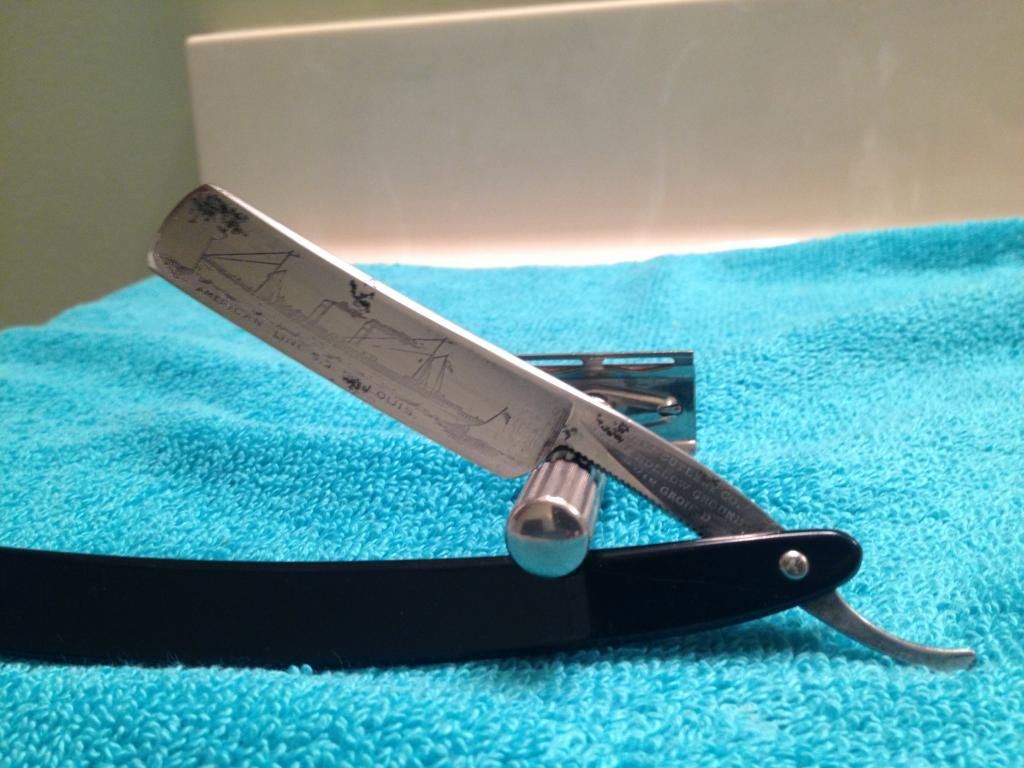 3. Shumate Barber's 5/8 hollow grind. Another fantastic Shumate. By far the easiest blades to put a nice edge on in my experience. This one was a bit of a resto as it was rusted and worn and its scales needed replacing. Re-pinned and polished up nicely. No aesthetic flaws really. I'll miss it.
$35 shipped
SOLD!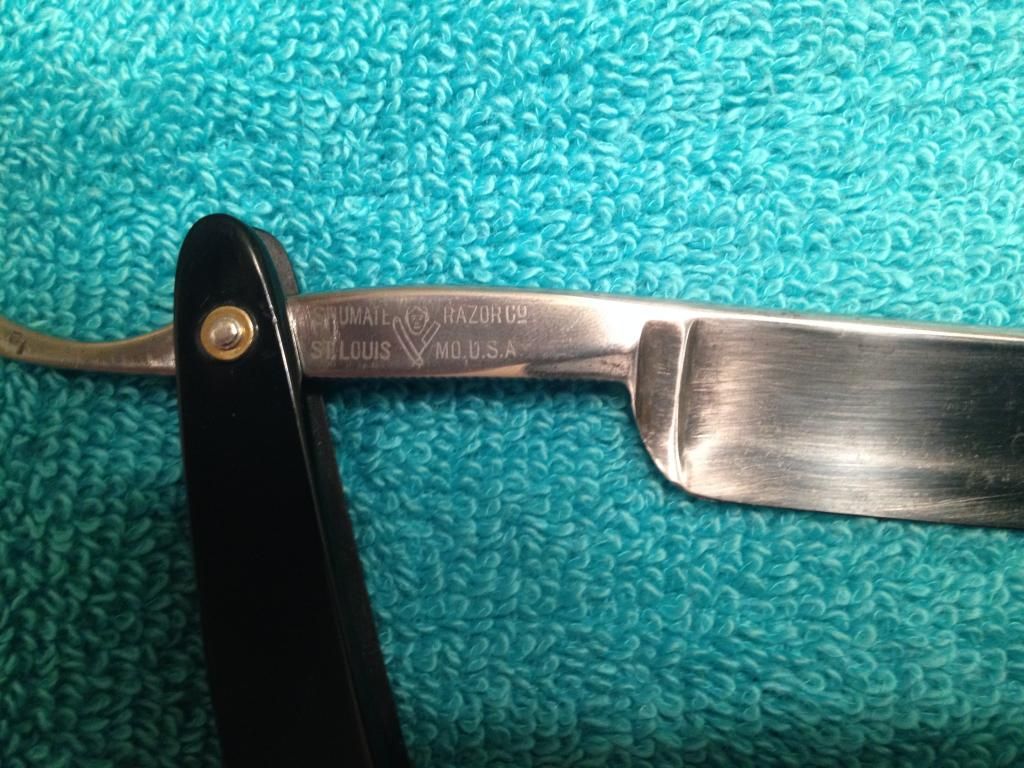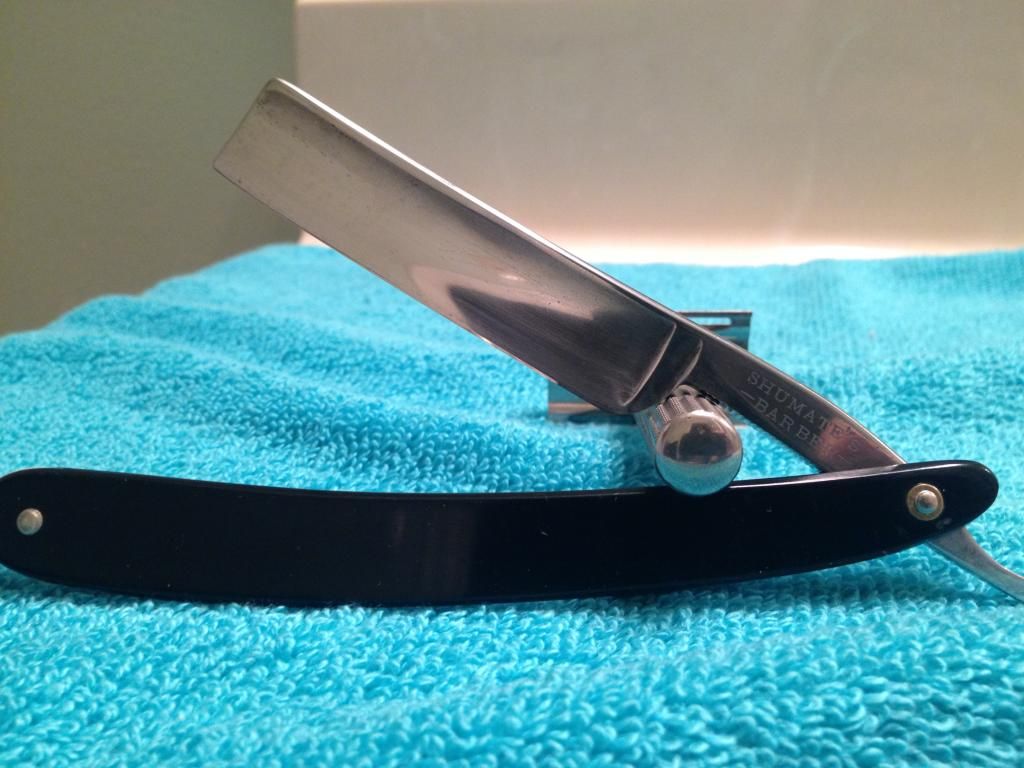 ---
Users browsing this thread: 1 Guest(s)