For sale: Semogue LE Badger 1 #96, and Rooney Alibaba 2 in 3-band Heritage
hello everyone, i just got back from the mall after purchasing an anniversary/wedding gift for my bride to be. with our wedding coming up next week, i made this year's gift extra special and extra costly. As a result some brushes need to go. all sales are CONUS only and include shipping.
I'm hoping these go quick, so prices reflect need to go rather than condition.
Semogue 2011 LE #96. No issues with the brush itself. Handle and knot are in good shape. $80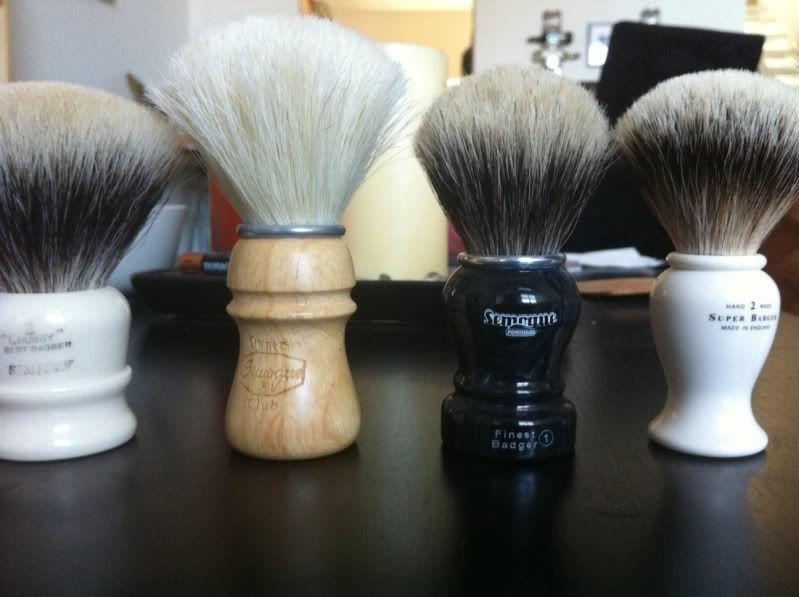 up next is a Rooney alibaba size 2 in 3-band heritage. Measurements by ruler has this knot at 19x48mm. This brush is something special. No issues with handle whatsoever but as you can see in the pictures, there are some imperfections with the knot. You can definitely tell that these are hand-made, which I think is pretty unique. The hair is not completely uniform all the way around but the shape looks good. Does not affect performance. One of my favorite brushes, so this one hurts more than others. Yours for $115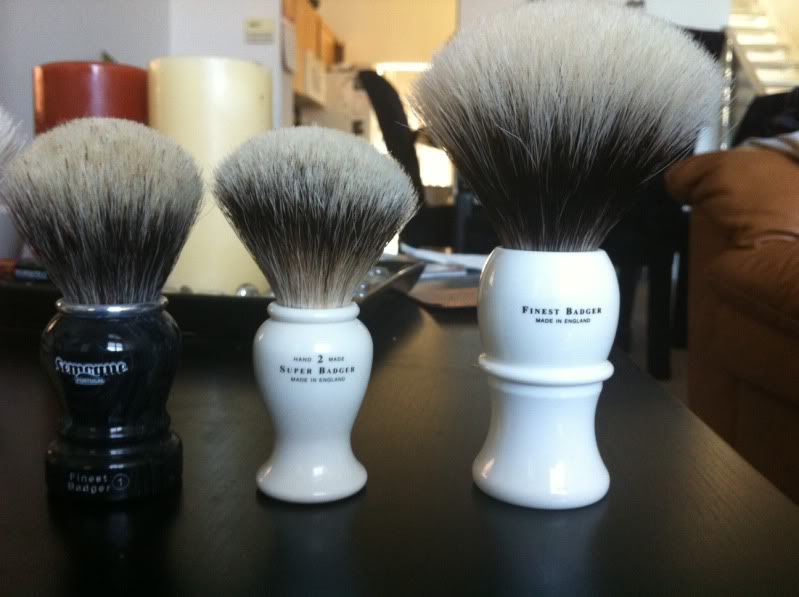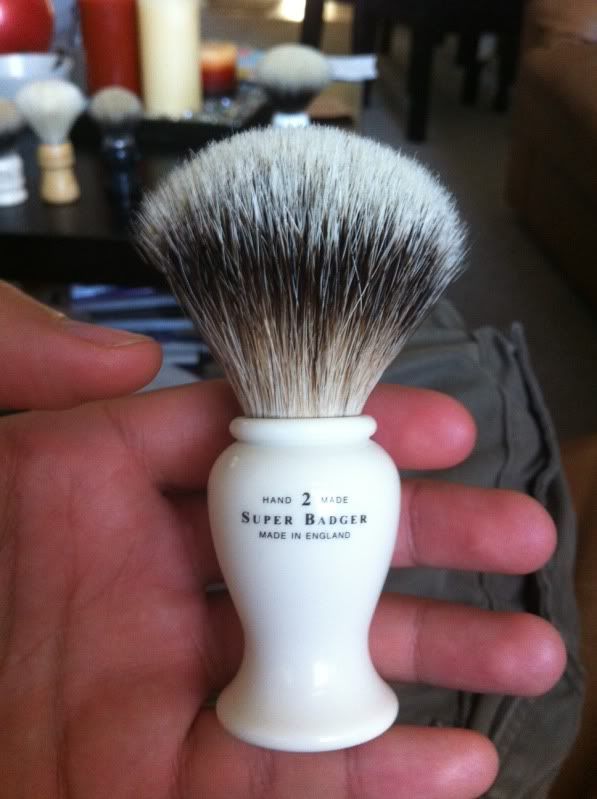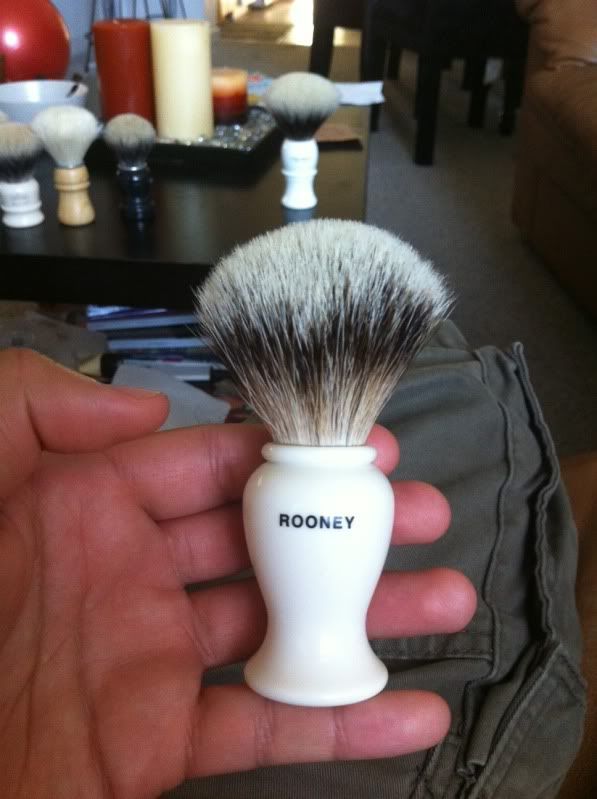 ---
(05-24-2012, 12:53 PM)

yohannrjm Wrote: Nice brushes!

If you decide to sell that Chubby, please let me know.
All the other brushes pictured have been sold. The chubby 2 i think is now in Spain. that one was a pain to sell but wedding costs required it. in the past two weeks i've sold 5 brushes (excluding these two on sale now) so my collection has decreased.
I got a PM from member that these brushes are currently on sale for like 75 bucks (not sure if it's pre-shipping) from an online shop. I picked this up for $100 bucks so I can't go down further than $80. Feel free to purchase new on that site but I can't compete with that at this point, especially since I'll likely lose another 10 shipping it and paying fees.
---
Users browsing this thread: 1 Guest(s)