All of my razors have been sanded, polished, honed with Chosera 1k, Norton 4k/8k and Naniwa 12k progression, stropped, shave tested, and disinfected with Barbicide. They will be shipped using USPS flat rate small box ($50 insurance) and tracking will be provided. Continental U.S. only. PayPal only please.
First up is a Boker 1056 with worked spine rescaled in honey water buffalo horn. Razor is a 9/16 and is very nimble. Great edge to it. Scales are not perfect but it opens and closes well and is straight.
$55 shipped
.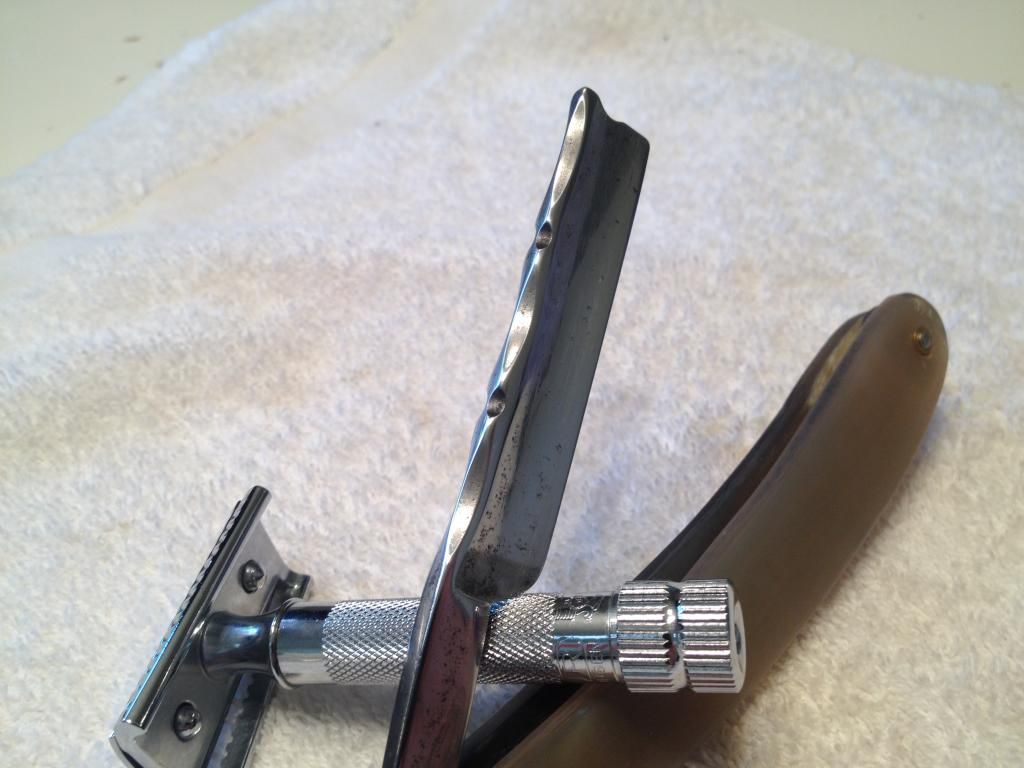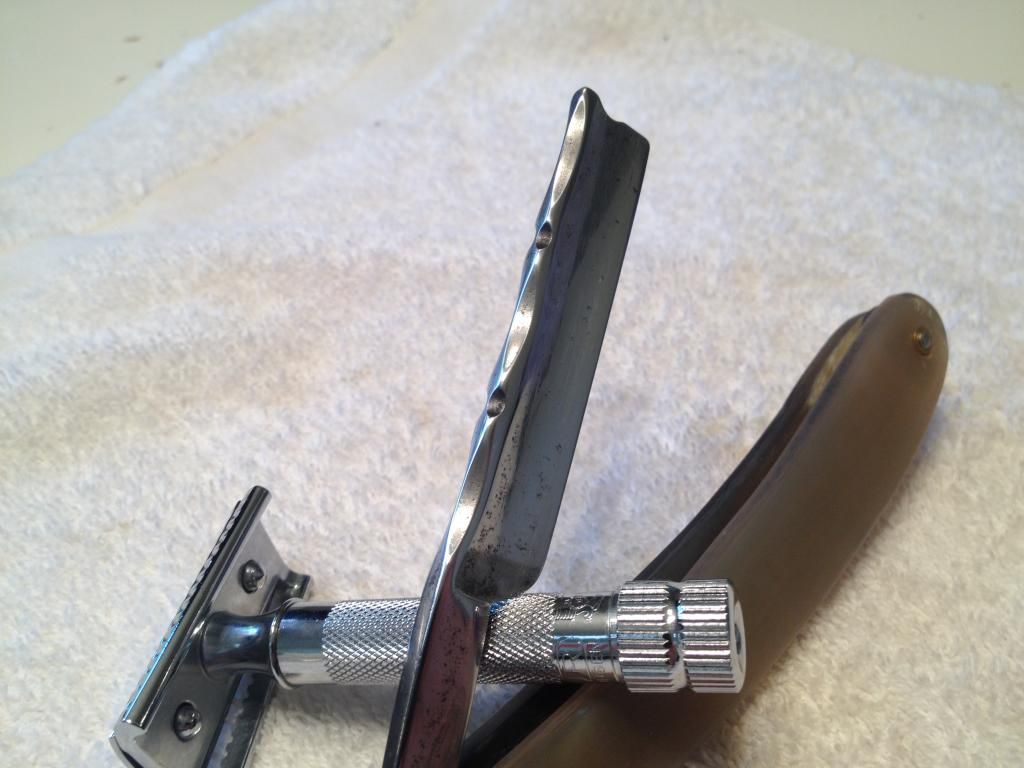 Next is an old Sheffield wedge that was a beast to hone but a friend got it to shave ready. About a 5/8-11/16 in width. Hone wear on spine but lots of character.
$25 shipped
Robert Klaas Germany 5/8 round point "Crane Brand." This was in rough shape but I was able to make it shave again. Has some Devils pit scattered around but the edge is fine. Rescale was tough and the stamp is a bit covered by the scale.
$25 shipped
.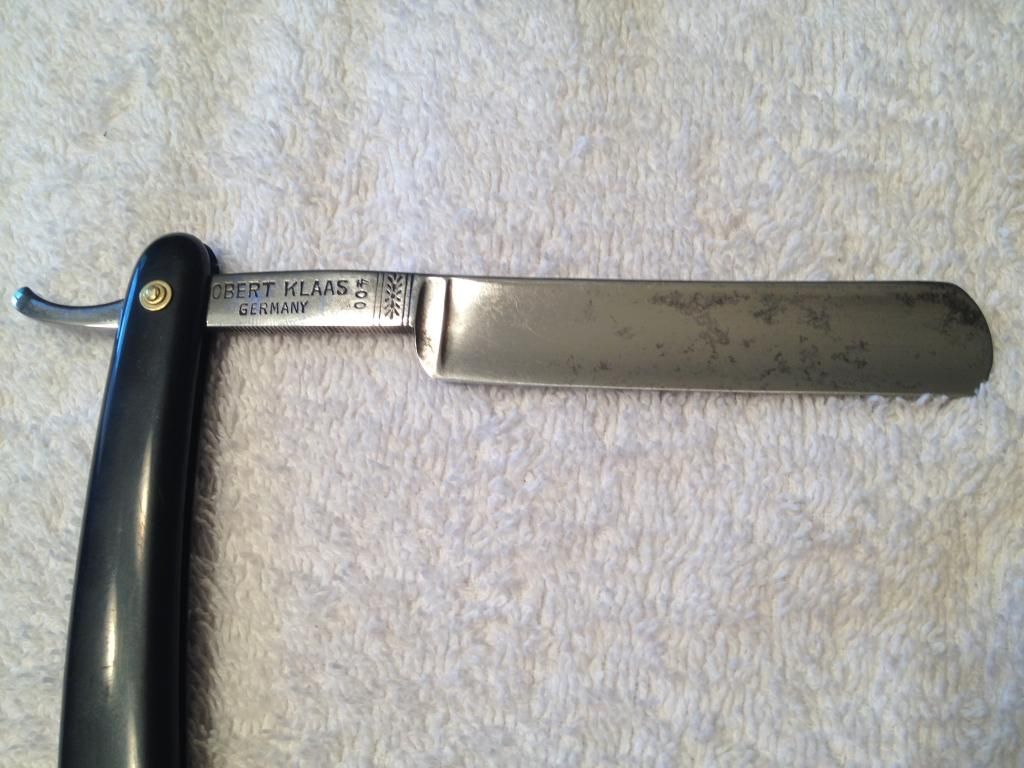 Next up is a Blue Steel Special 11/16 square point hollow grind. Rescaled with modified black plastic scales in a faux wood grain finish. Blade is in great condition and shaves smooth.
$30 shipped
. SOLD !!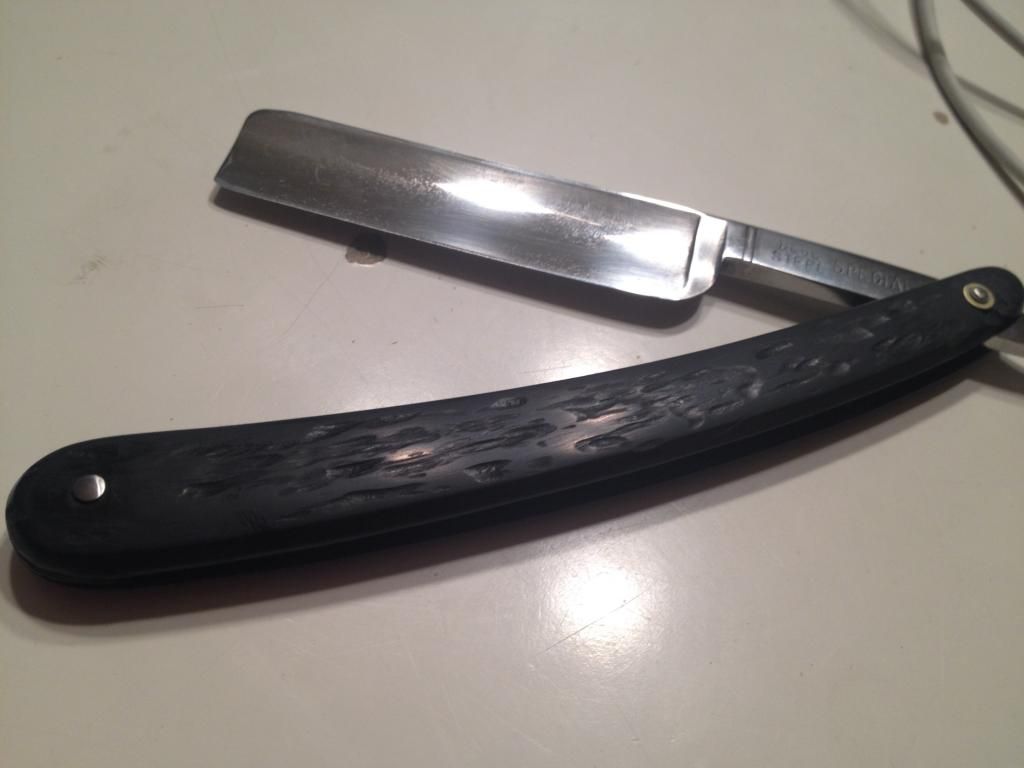 Gillette "black beauty" long handle Super Adjustable. 1973. TTO Doors open and close perfectly.
The gap on one side seems to be stuck at like a 9 on the adjustability. Other side adjusts perfectly. Great shape otherwise.
$25 shipped
.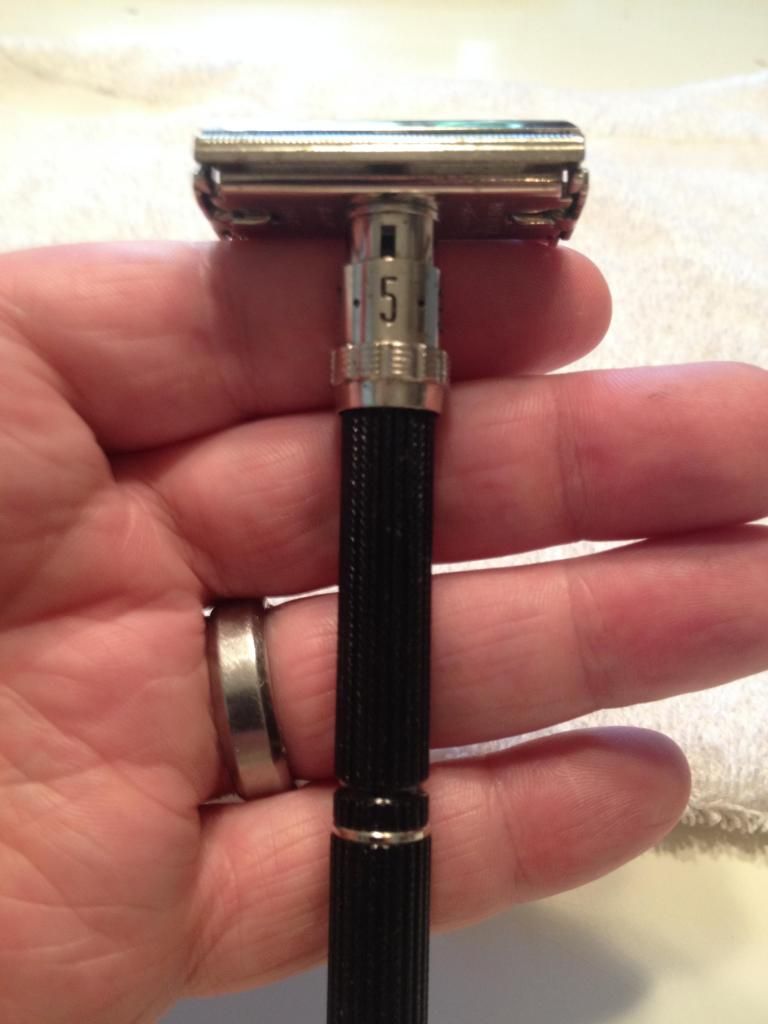 I have a few more straights to list later when I have time...stay tuned...
---
Some good looking items here! GLWTS!
---
Users browsing this thread: 1 Guest(s)