I have some items here for sale. One is a TSN exclusive, the others were posted elsewhere, but are available here for a TSN Discount!
Payment should be by Paypal - preferably personal Paypal, but that's up to you.
First, the exclusive:
SOLD!

1) Gillette Old Type Pocket edition - $30 shipped CONUS



This is a lovely old razor in pretty nice shape. It has some plating wear, but is otherwise fine. The teeth are straight on the razor, and the handle has none of the usual cracks.

The case is in nice shape too, and the set is complete. The lining on the case is in great shape.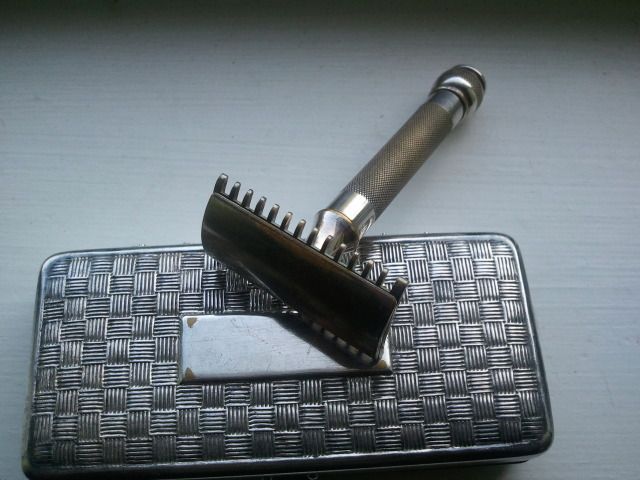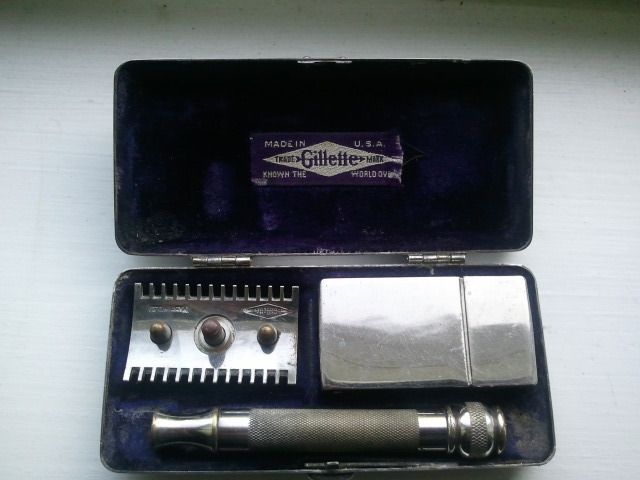 Now, the discounted items:
SOLD!

2) Gillette British Aristocrat Jr. - $35 shipped ConUS



This is a lovely shaver, and it works really well. Like a Rocket, just with a heavier head. The handle has some plating wear, as can be seen, but it's otherwise in great shape.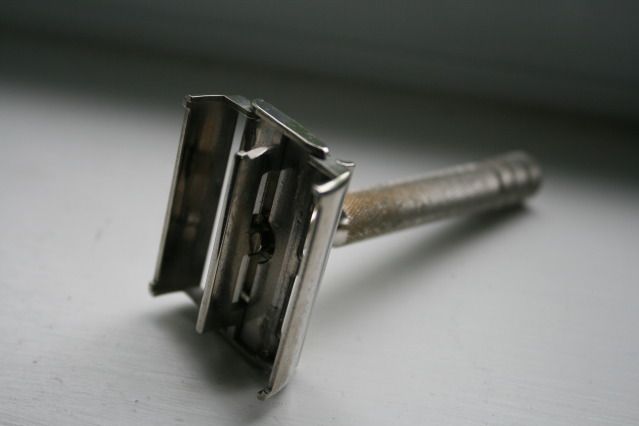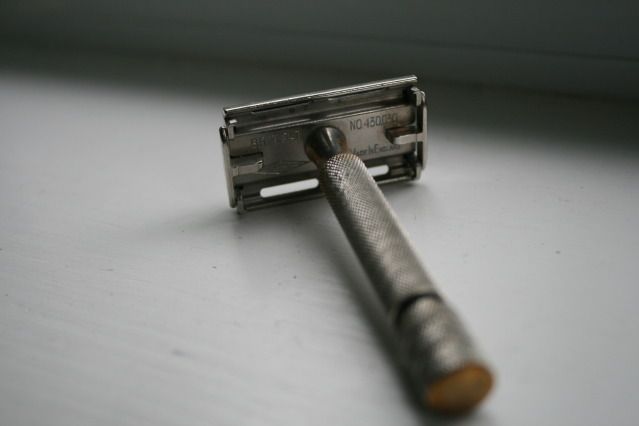 3) Butterscotch Kent reknotted in Finest - $50 shipped ConUS
This is a lovely butterscotch Kent handle. I reknotted the handle in TGN Finest. It is a lovely little brush, and it comes with the original box (which is in tatters).
Knot - 16 mm
Loft - 41 mm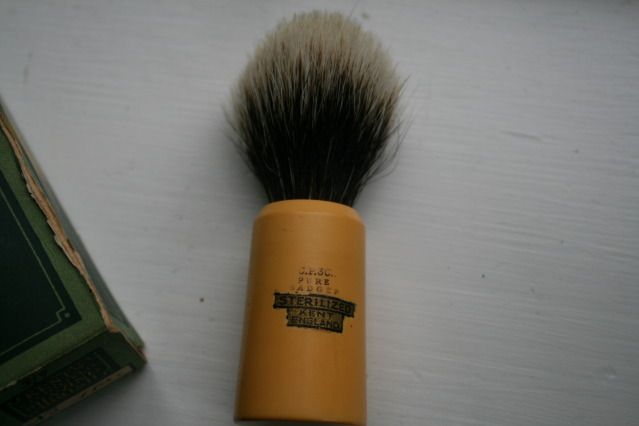 SOLD!

4) Semogue 830 (used twice) and a 1250 (unused) - $35 shipped ConUS (for both)



These are great brushes, but surplus to my requirements. The 1250 is unused and the 830 (which is a great brush) has been used twice. Got these in a trade, but I need to shed some brushes as I have four Simpsons brushes coming in.

Together, these would cost you $50 + shipping. Take them for $40.
---
Users browsing this thread: 1 Guest(s)