For sale: Tipsoft Manchurian and blonde. Both wonderfully soft brushes, medium backbone, glorious tips. Some would refer to them as "gel like". They have shed and I brought this to Onur's attention and he assured me that they will stop. I lathered them both last night and had no shedding. I like both brushes but neither really see much use since I received some other brushes.
Prices listed are in the US.
Manchurian $85
Blonde. $75.
SOLD
.
Buy both and I'll throw in CRSW Select Lavender for $150.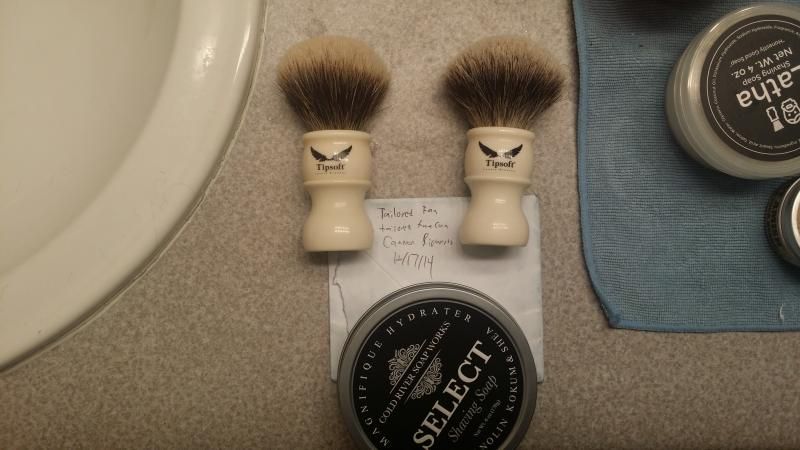 ---
Users browsing this thread: 1 Guest(s)