Just a couple items up for sale. Listed prices include priority shipping with tracking within the USA. SOLD Once lathered tin of Mike's Vetiver shaving soap available with either item for an additional $10 SOLD. Thanks for looking.
SOLD 
Simpsons P8

- $85 
SOLD 
TSN limited edition brush from 2013, number 78/200. Best badger knot (25.5x50) with a beautiful faux tortoise handle, nice backbone and flow through. I've only used this brush a few times since I bought it, but it's never lost a single hair.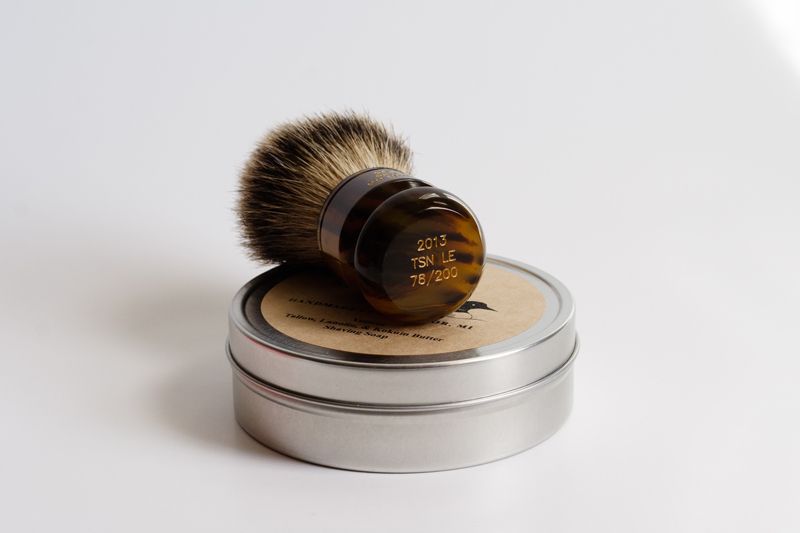 SOLD 
2011 Muhle R41
- $45 
SOLD
I bought this razor from another member about three years ago and only used it about five times, no point keeping it any longer. Razor is in good condition overall, minor superficial nick or two on the top cap that doesn't show up in photos, that's the way I received it.
---
Users browsing this thread: 1 Guest(s)