Two brushes for sale. No trades please.
Please archive
Withdrawn!
First up is a handle by Bob Quinn of Elite Razor with a beautifuly figured Amboyna burl with a 26 mm Wet Shaving Products Superfine knot. Knot is at 50mm loft, handle is about 60 mm tall. Used only a couple of times, it has not shed. $55 shipped in US
Sold!!
Next is an artisan made brush using the same hair as Plisson synthetic. 24 mm knot at about 53 mm loft. As you can see the gluing was botched. I was to receive a replacement but have not received anything and since he doesn't answer PM's I don't expect a replacement. I'd just like to get a few bucks for this and move on. The rustic briar handle is 50mm tall. i used the brush a couple of times and if you'd like a Plisson synthetic with a larger knot and firmer, this may be for you. $30 shipped in the US.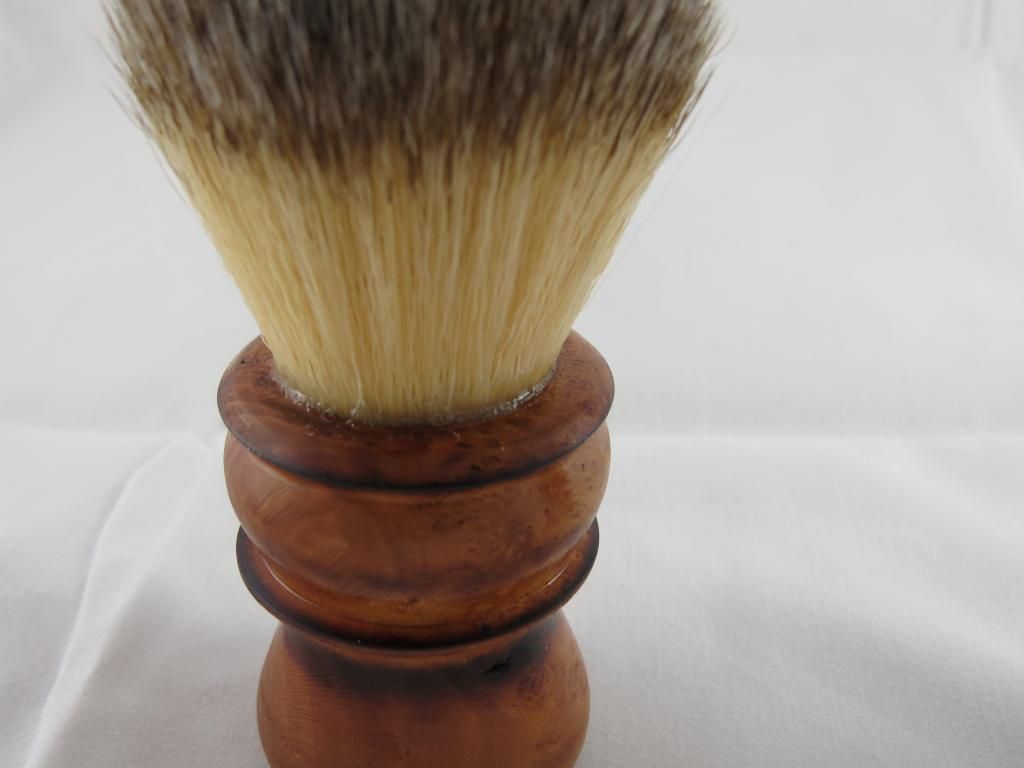 ---
Users browsing this thread: 1 Guest(s)