Bartmann High Class 504 7/8th Manganese Steel Straight razor from Solingen Germany.
I've got two so one of them has to go. This razor is highly sought after and rare. I spent a couple of years searching and then two popped up. I'm keeping one and decided to sell this one on. It's a wonderful shaver with a very sweet edge. As you can see the logo on the blade still has colouring. It's in superb condition and shave ready to my standards.  
Original plastic scales with three pins. Also note the beautiful worked spine of the razor  
I'm asking £250 ONO plus paypal fees and P&P
. International buyers welcome. SOLD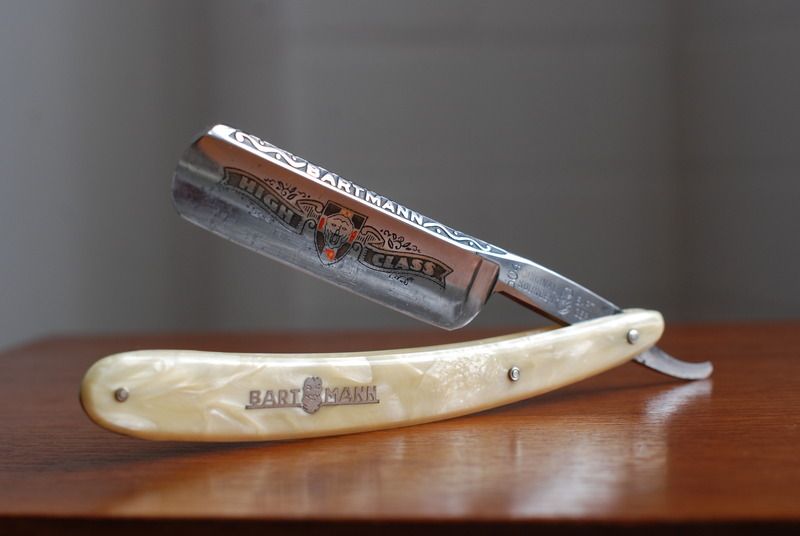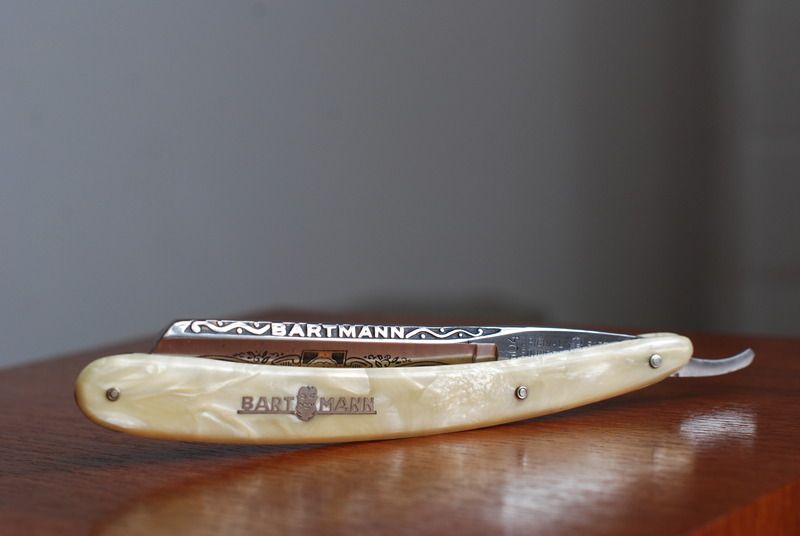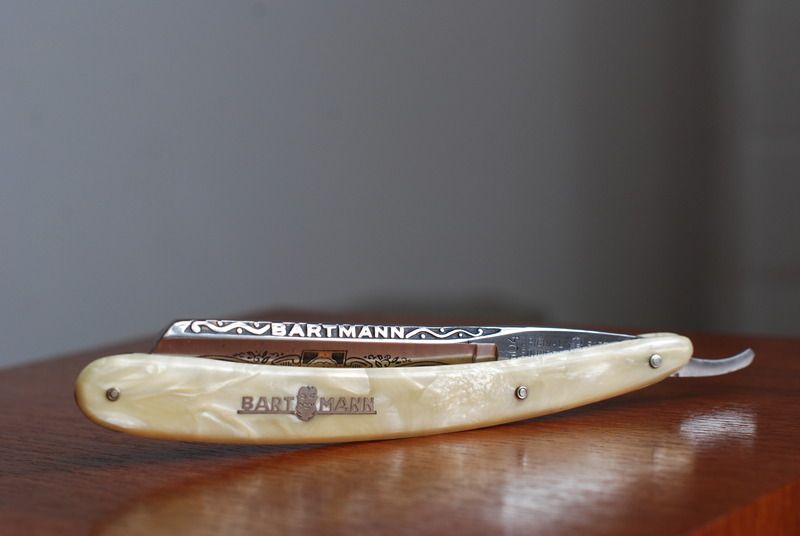 Choice of box.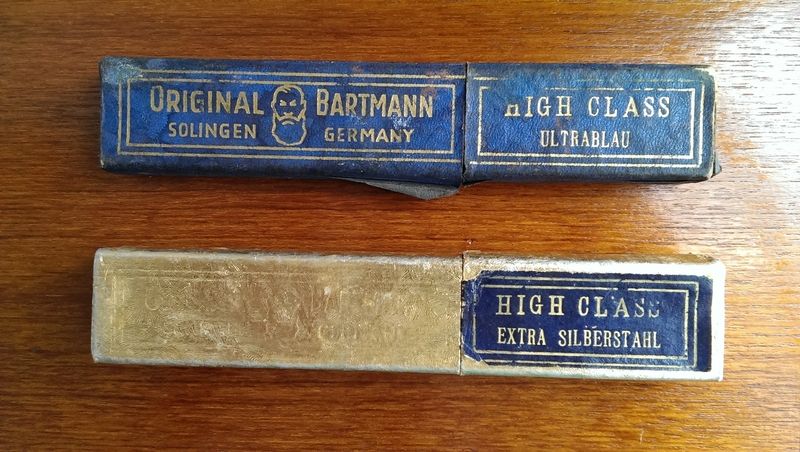 ---
Wow that's a beauty! Love the spine work, if I had the funds!! Glwts.
---
Users browsing this thread: 1 Guest(s)