This is one for the collectors: a 1st Generation iKon OC razor with the Extended Tech handle. It is in excellent shape and is a really good shaver. 
The head was modeled after the Gillette Old Type razors and was machined from a block of stainless steel. The handle is really amazing - solid stainless steel with excellent knurling. It has amazing grip. The razor weighs about 100 g (on my kitchen scale, which is not very accurate). The handle is about 10 cm - something like 4" long. It is solid SS, so it's pretty heavy. 
Greg didn't make many of these razors and a lot of them had issues. This is one of the good ones. 
For sale in the US for $110.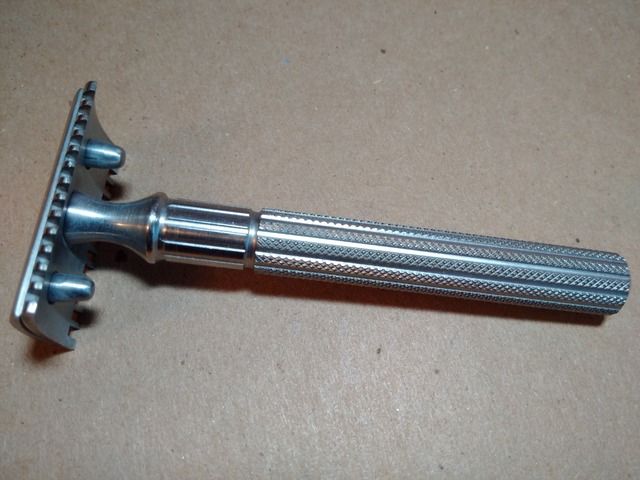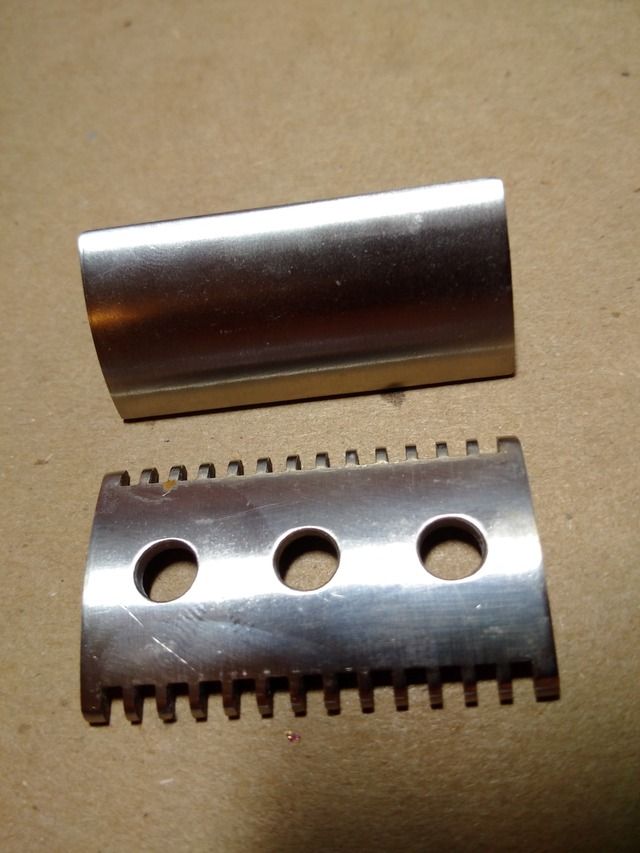 ---
Users browsing this thread: 1 Guest(s)