Chiseled Face-Ghost Town Barber
I just tried my first aftershave from Chiseled Face-Ghost Town Barber. The scent is described as: "…..a classic barbershop scent with a western twist – main notes being bergamot, basil leaf, white patchouli, oakmoss, Texas cedar, leather, smoke, and gunpowder." I really like this scent! My skin feels great! It also has just the right amount of menthol. I got this bottle from Maggard's, but they also have their own web-site.
Ingredients
: Alcohol, Witch Hazel, Aloe Vera Juice, Calendula, Sodium Lactate, Menthol, Menthol, Vitamin B5 Pro, Astaxanthin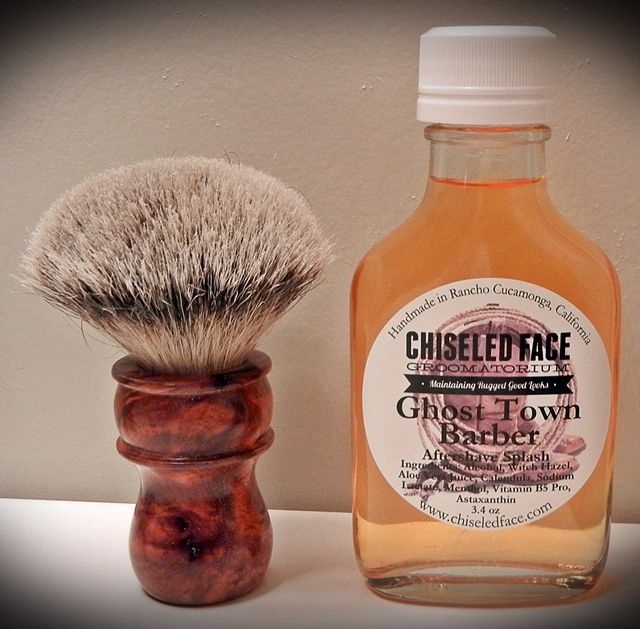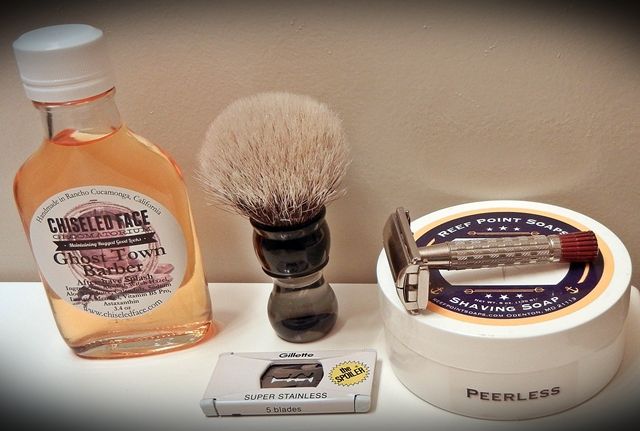 ---
always looking for more b vitamins.  a great creative name for sure. 
---
Users browsing this thread: 1 Guest(s)