The Den reduction continues...
Here is another kit for the beginner wet shaver. All products are unused and brand
new
. An excellent option if you are starting or trying to convert a fellow friend or family member.
Price is $30 shipped CONUS only. Payment via PayPal.
Van Der Hagen Boar Brush
Feather Popular Razor. Japanese quality at an affordable price.
Nivea shaving Cream - Nice shaving cream. Nivea needs no introduction.
Erasmic Soap Stick - Tallow Version
Stirling soap (Bay Rum) sample size. A Nice big sample from Stirling.
Blades Sample so you can start checking what works for you (Voskhod, Baili, Astra SS, Derby, Super Max)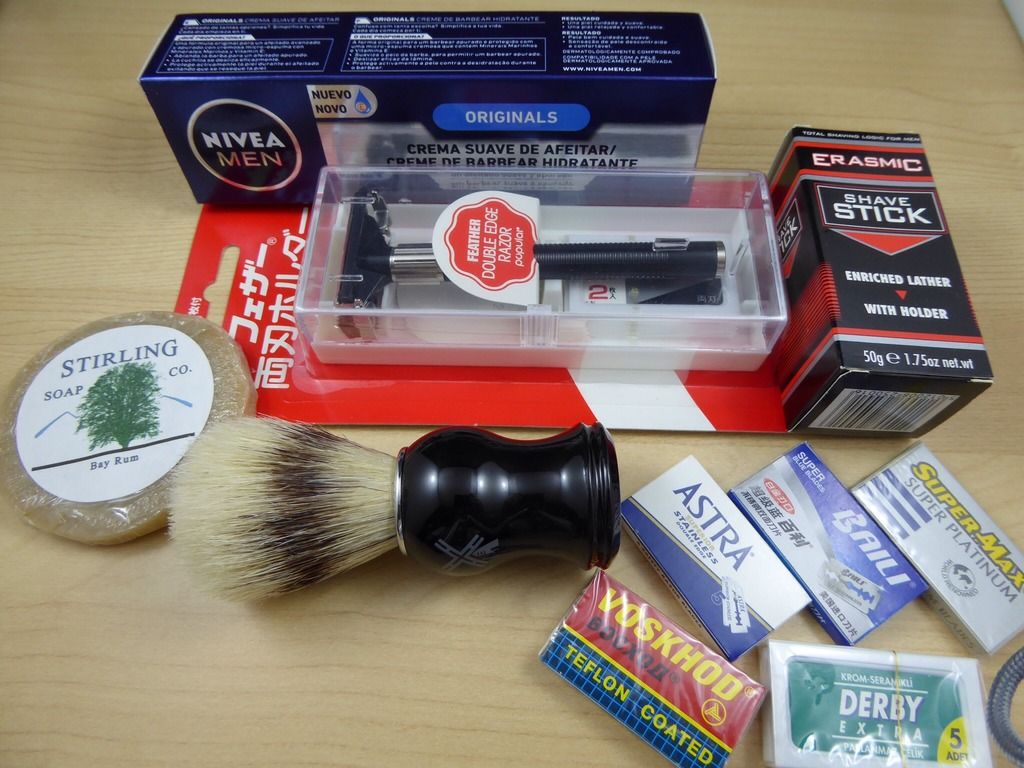 ---
Users browsing this thread: 1 Guest(s)