I have the following shaving soaps and creams to trade for a LEA in tub or Alvarez Gomez Barberia shaving cream.Also I will consider TOBS Avocado shaving cream in tub.Thanks for looking.
-WSP Fougere Noir.Never used. This was a back up
-WSP Barbershop.Used once by error since I have another tin.
-Nivea shaving cream (blue). Never used but no box.
-Jabonman Citricos. Never used.
-Cold River Soaps Original Royal Fougere. Used once.
-Kent shaving soap (MWF) in Kent wooden bowl.The soap is like 30% left.Wooden bowl is in very good condition.
-La Toja shaving stick.Used 3 times.
-Lea shaving stick.Used once.
-Samples of WSP Lavanderwood and Sandalrose.Never used.
-Tube of Coates Rose and Lavender (one of each ) .Never used.
If you want the whole lot , 45 dollars for it , including shipping CONUS. Paypal only and I will throw some other sampler blades (20 different blades) , a BEA stick (LEA of formulation , never used ) , Boots shaving stick (used once ) , Omega 20 mm knot boar knot (no striped) and a razor made by Weishi. Will take pics later on today , sorry about that.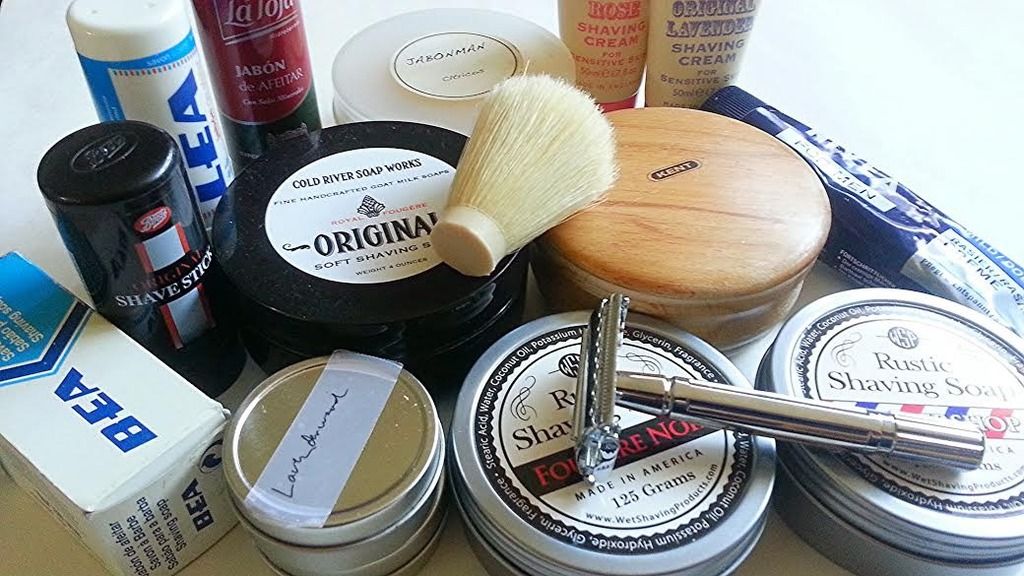 ---
Users browsing this thread: 1 Guest(s)