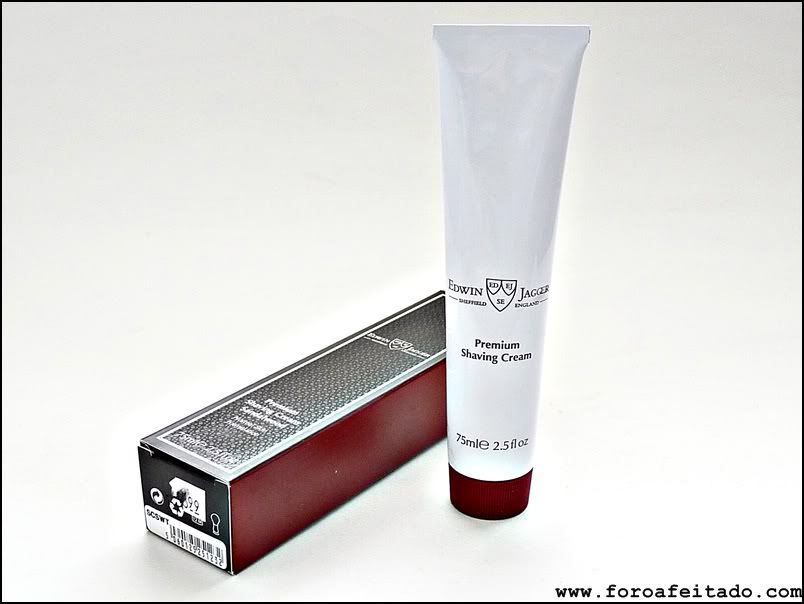 As many of you already know,the Muhle and Edwin Jagger shaving soaps/creams are the same,but with different presentations in some cases.
This is one of the 3 shaving creams that both Muhle and Edwin Jagger offers in a 75ml metal tube.
This cream has a formulation and ingredients that reminds me of some other german creams like Speick,Florena or Anne Marie Borlind,or even La Toja (but without the SLE/SLES).
Here is a pic of its ingredients: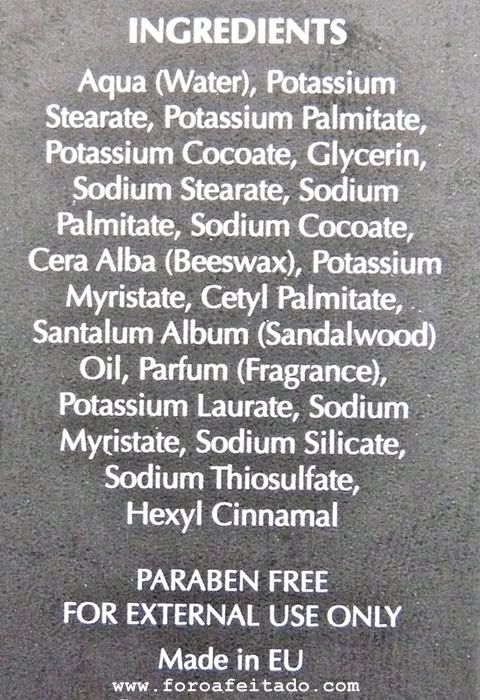 As you can read,it has a formulation with some coconut,palm oils and sterates,that could be from a veggie oil source or from tallow.Also contain bees wax and sandalwood essential oil,instead of parfum,like many other sandalwood shaving creams.Its formulation also its almost the same than the shaving soap.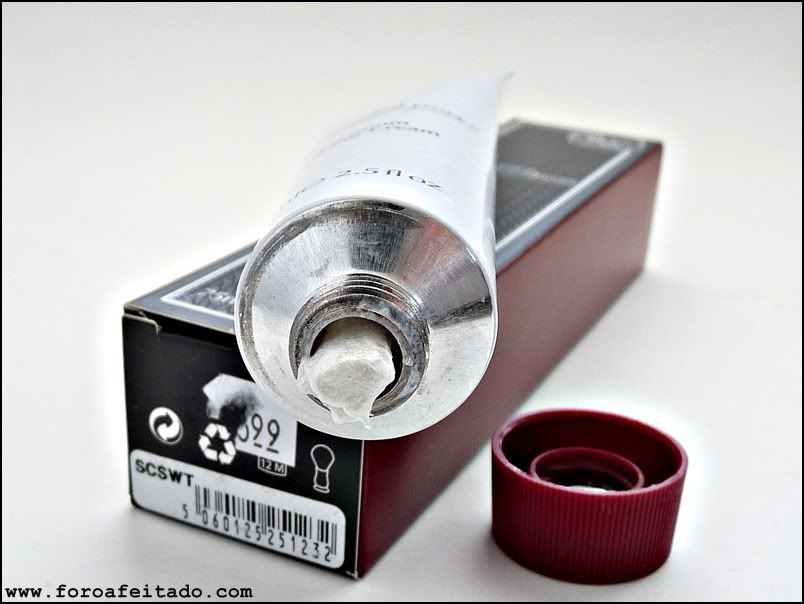 It has a really dense texture,more than any of the made in UK creams,but we need a good quantity of cream to make lather,for at lest 3/4 razor passes.
I have used this creams in the past and I know what to expect from them : great skin care,maybe not top,but close to the ones that provides me the best shaves and a slickness that its not as good as the UK shaving creams.However,it skin care makes me really happy and Im not the guy who looks for too much slickness either.
Heres a pic of the lather that I made from this shaving cream :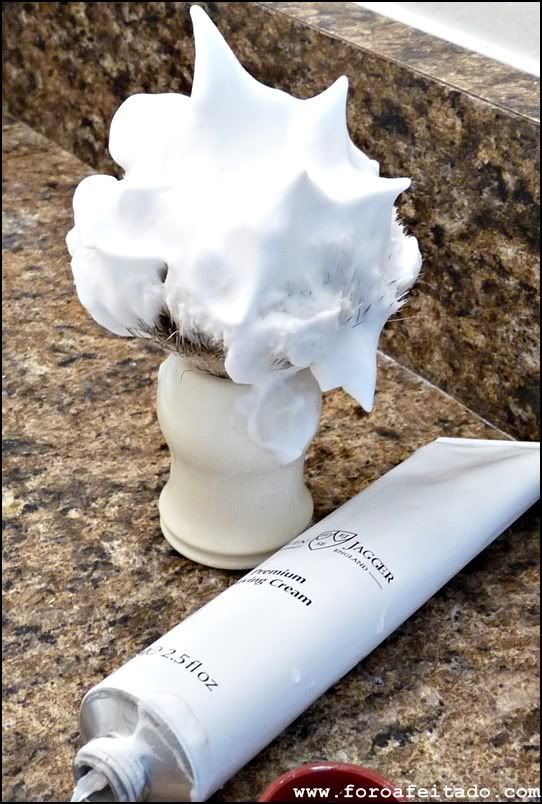 As I wrote earlier on this post,this cream contains sandalwood essential oil,which gives it a really nice scent.Im not a big sandalwood scent fan,and I must admit,that maybe the best sandalwood scent on a shaving cream out there belongs to the Art of Shaving cream,but this cream has a really nice on the sweet side scent.Its not a powdery scent,either too spicy or woody,however you can notice some spice and some woody notes on it.Also its not really strong,but subtle and it last during the shave.Is it the best sandalwood scent?No,but for me its much better than the cheap one from Taylor of Old Bond Street sandalwood cream or even the Trumper one.
I like the Edwin Jagger soaps a lot,but the creams arent that far behind in quaility : actually they are on the same level of skin care and their scents are usually stronger than the soaps.On the other hand,the soaps are more longevous than the creams.Both options are great.
---
Users browsing this thread: 1 Guest(s)