Well my AD's are out of control. No way I can use all this stuff. My craziness is your gain. Paypal. Shipping included in CONUS, ask about elsewhere.
First off, my G20 in Hamada, I just prefer my silver footed bowls. This is $73 shipped from Georgetown Pottery, yours shipped for $58 sold
The Tradere razor, handle too long for my rather specific tastes, I used it twice. I got it for a steal at $135 shipped, so do you.sold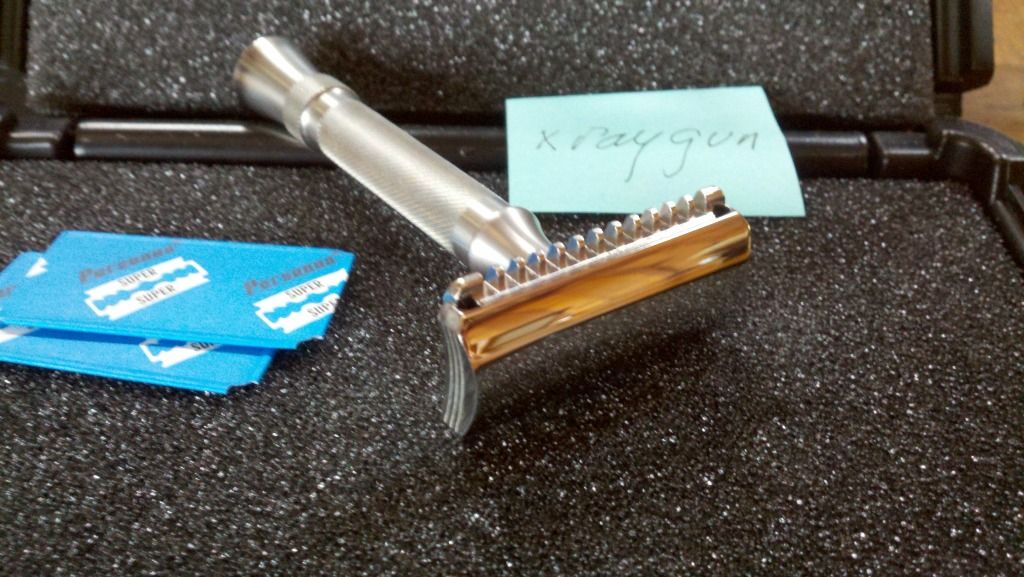 Muhle 2011 R41. Used a few times. I think the going rate is $40. Sold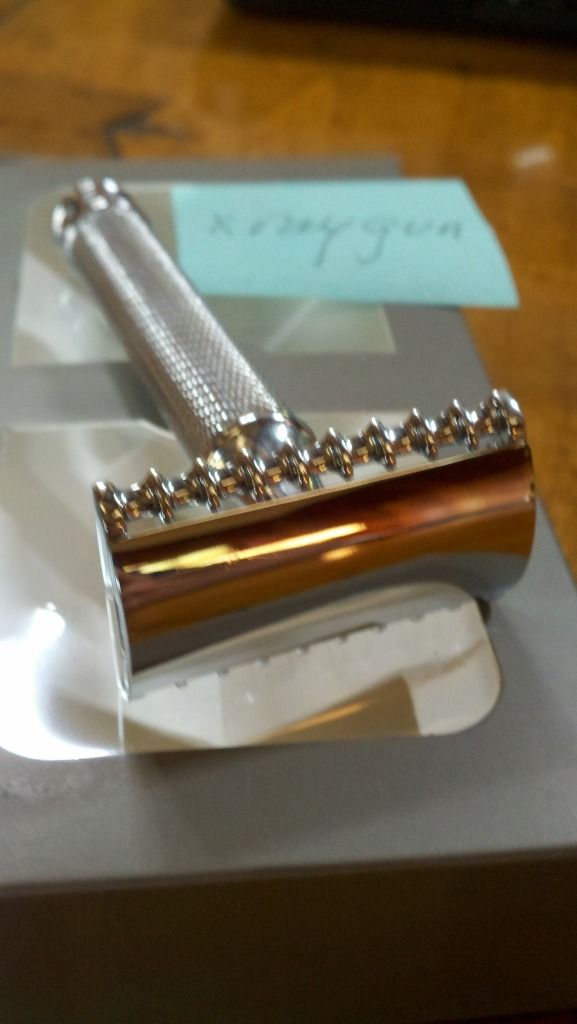 Fatip Grande in Gold. Hard to find razor. Very nice gold finish, hard to capture how rich the gold is with my limited photographic skills. I prefer my Joris. Used 3 times. Yours for $30.sold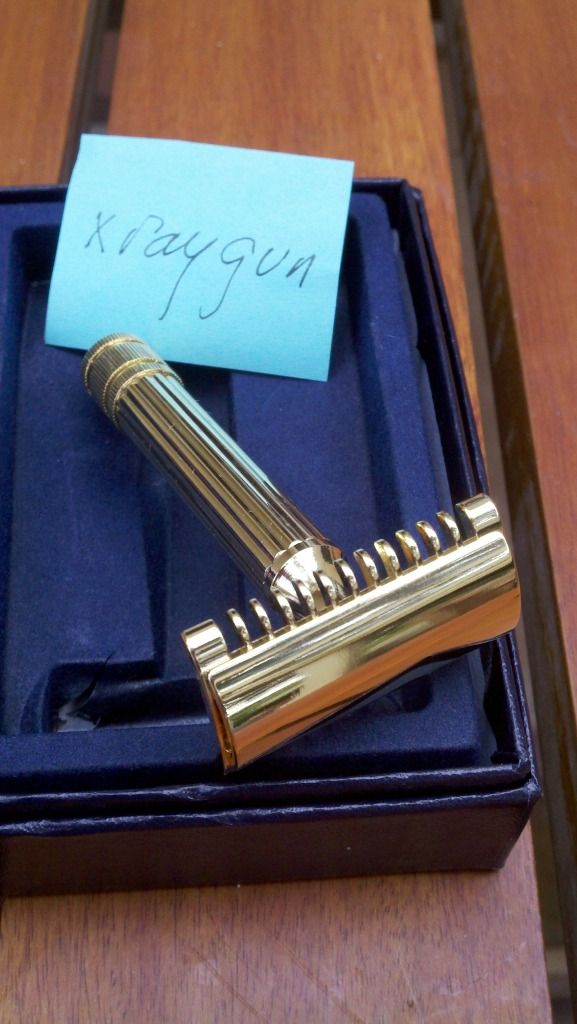 Eau de Cartier big bottle. Just not getting spritzed on. Citrusy. Elegant. $100+ bottle of quality juice. Yours shipped for $50. Pending
Eucris Edt. Used twice. Doesn't go with my chemistry. Very recently purchased. $68 bottle of juice plus shipping, yours for $58 shipped.
Vie Long $18,sold SOC Ash $25,sold Bluebeard's Revenge Super Badger very nicely packed brush handmade in England, super soft tips.$50
Simpsons Comodore X3 in Best, hardly used, with box, too many Simpsons of similar size, best price I can find is at WCS for $73.80 $68 shipped from me.sold
Hard to find Beaufort B4 in Pure.With box. One of their best handles. Not too much scritch, just a wee bit small a knot for my big face. $84.95 from shoeboxshave, yours for $65.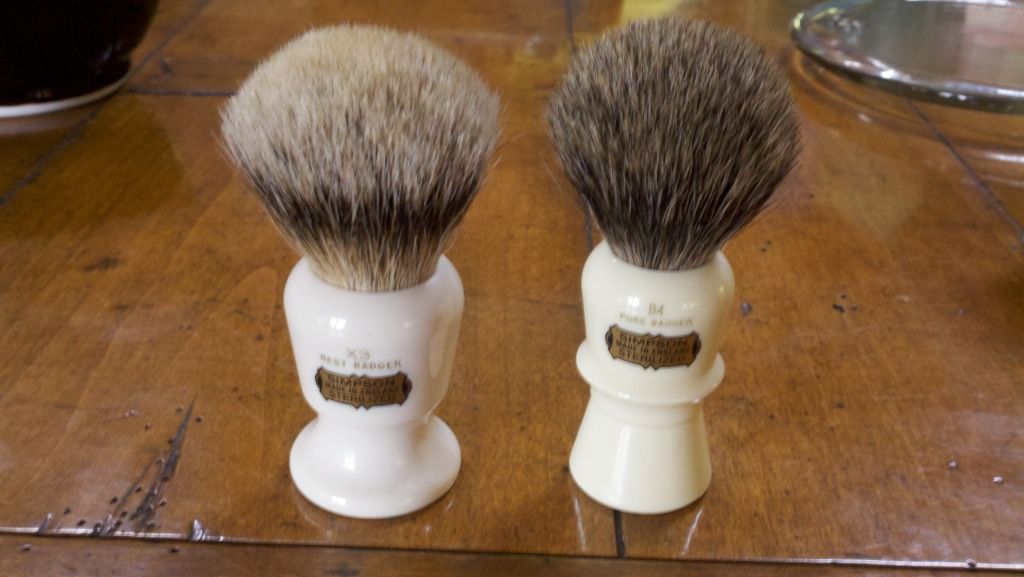 Creams: Arlington, looks half full, came like that. weighs close to 3/4. $16 shipped. sold
Connaught Violet, used 3 times $12 shipped
TFS sandalwood Barbe Blu unused $10 shipped sold
Institut Karite cream used once $14 shipped
de Vergulde Hand Shaving puck unused $8 shipped sold
Proraso Red tube used twice $10 shipped sold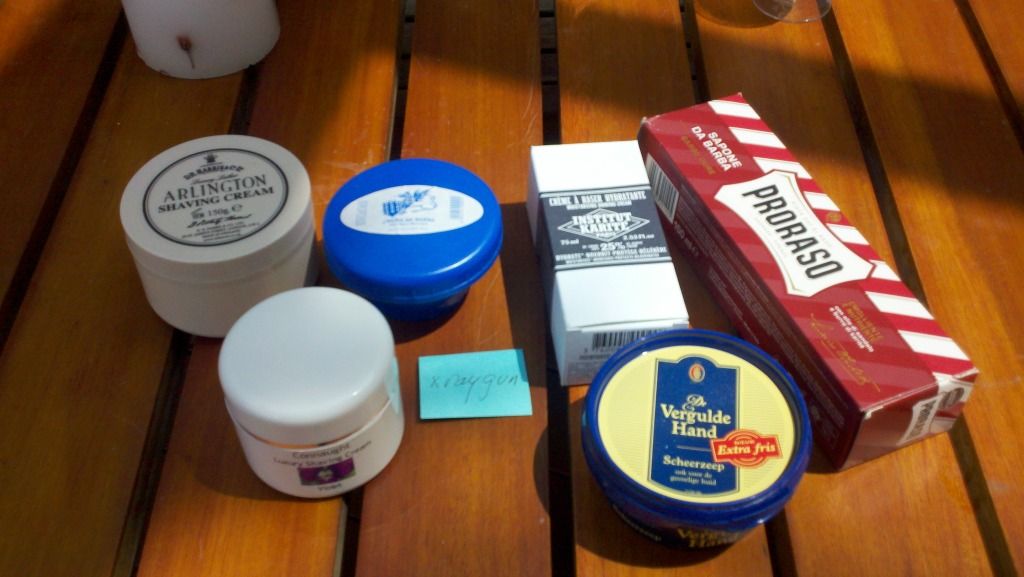 As always I'm welcome to input on my pricing.
---
Users browsing this thread: 1 Guest(s)