I'm selling a SRD Modular Paddle Strop in great condition.  Below is a description.  Also click 
HERE
 for more details. It's a pretty cool strop because it provides a flat surface and allows you to change up stropping materials (individual stropping materials are magnetized so they adhere to the base).  3x12 stropping surface.  It comes with:
1 SRD Paddle
2 Pieces Hard Wool Felt
1 Piece SRD Premium 1 Leather
1 Piece SRD Scrub Leather
1 SRD 15 Carat .5 Diamond Spray - 4 oz
1 Chromium Oxide .5 Micron Spray - 4 oz
There is a very small nick at the end of the Premium leather which was sanded down.  Both felt pieces have never been touched and both sprays are unused/ unopened.T he set retails for $89.99 plus $12.99 for the Chromium spray.
I'm selling for $65 shipped CONUS!!!
Eric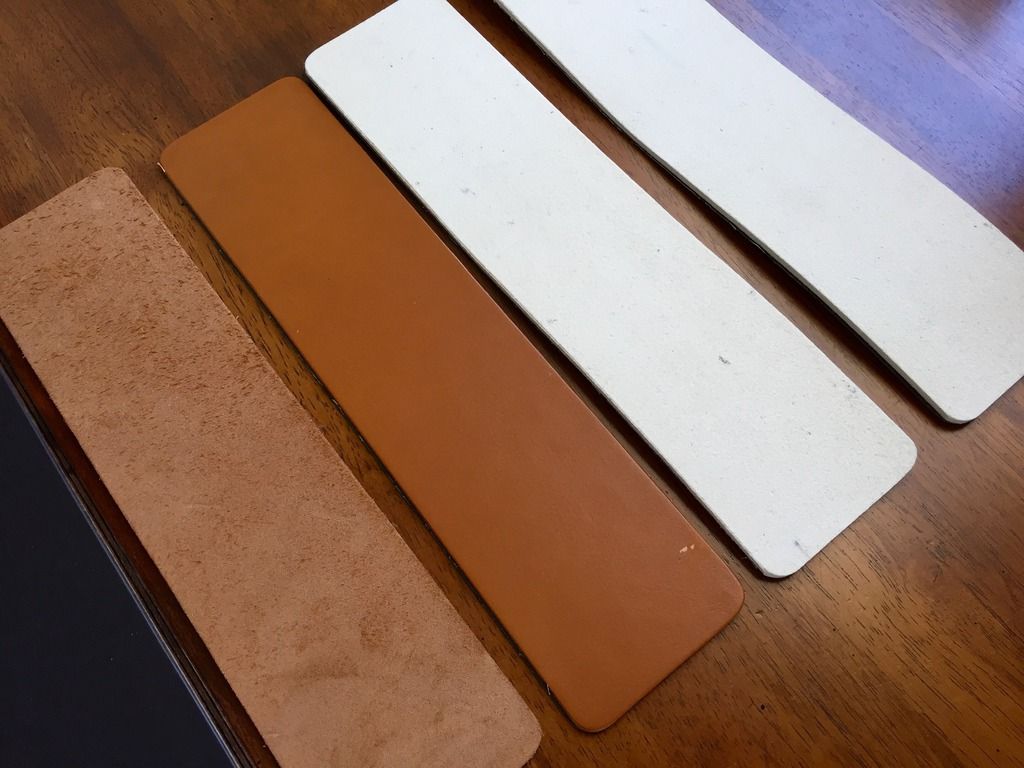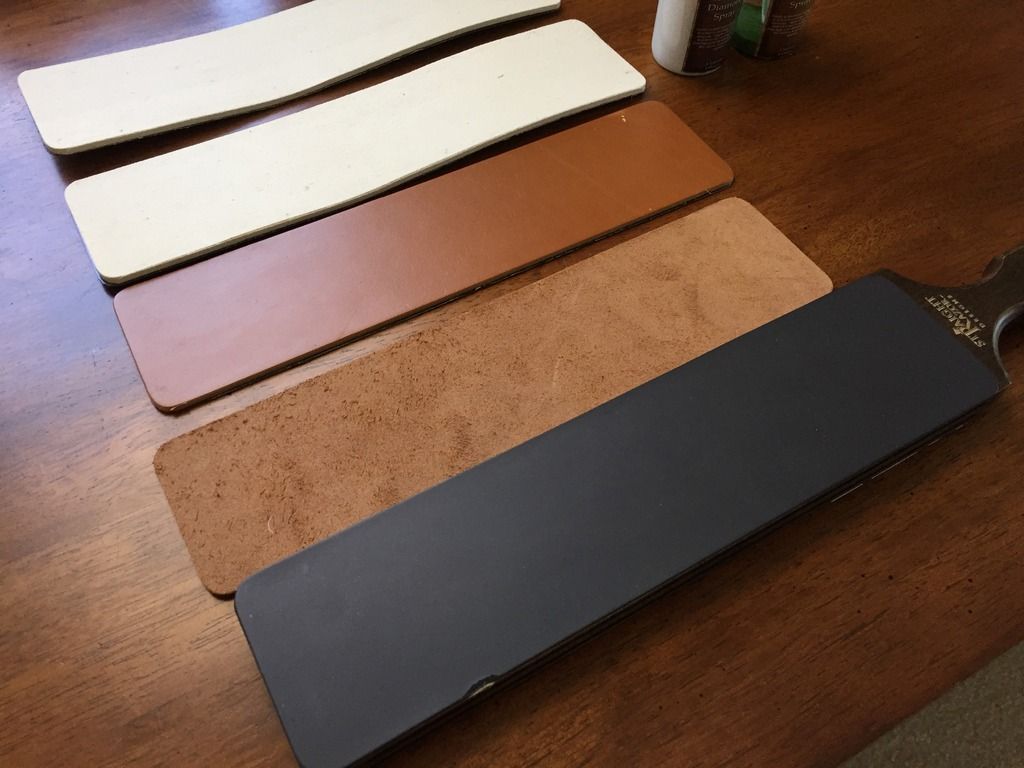 Video of how to use it:
---
Users browsing this thread: 1 Guest(s)