I didn't think <$10 for these razors was too pricey, but I'm not going to bump them to the top. They eat nothing, they'll go back into storage.
Straight out of my "spares" storage.
A gold OCMM and a chrome Clog-Pruf. Both are part of the GEM MicroMatic family. Find out more information about these models
here.
Definitely both user grade, but I only need one CP and I since obtained another OCMM, so these are superfluous and I'm running out of room in storage. Time for them to head out to new owners. They both have the typical condition of razors that have been used frequently and put away wet. Some plating loss and other scars from the daily razor wars from previous owners.
They are clean and ready to use.
I don't think asking $12 shipped CONUS for each hurts either the buyer or the seller. If someone wants both take $2 off of the total.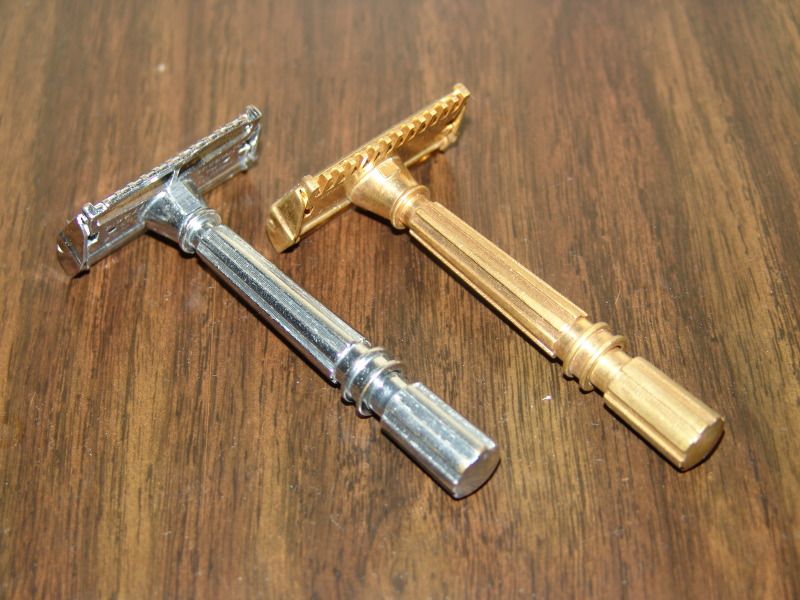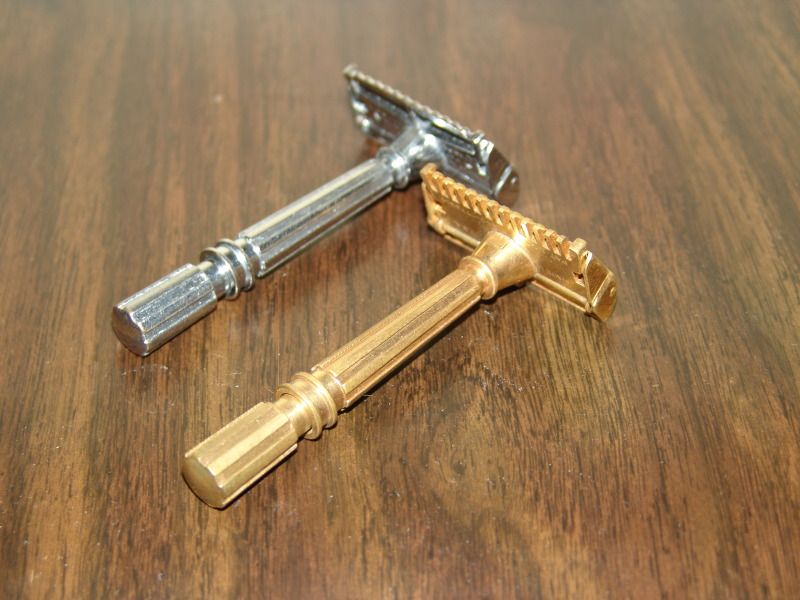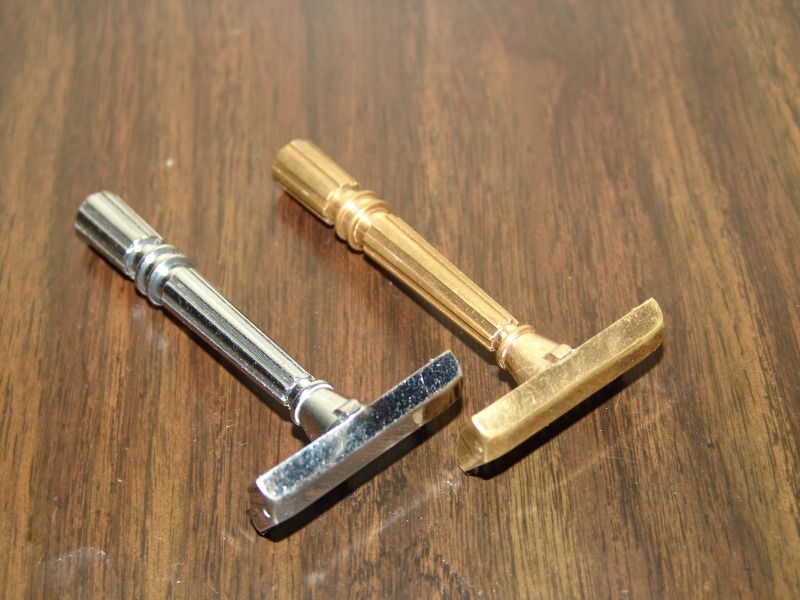 ---
Users browsing this thread: 1 Guest(s)