In my opinion C-Mon straights are some of the best straights ever made. Every one I've had has been excellent, and I've had a lot of them.
Here are two from my collection. They're in good shape, but not perfect.
The first is a C-Mon Super XX. It is an 11/16" blade - square point. Beautiful cracked ice scales with the C-Mon inlay. It shaves brilliantly, and yes, it is shave-ready.
No rust, etc. It's just a good razor.
SOLD!! Shipped in the US for $80.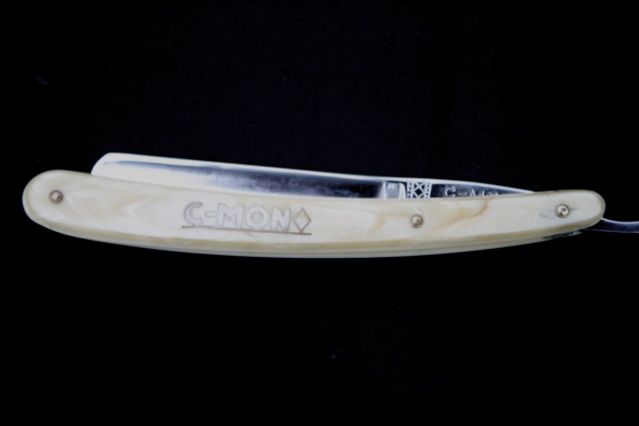 The second is a C-Mon Hand Made. It is a larger one - over 6/8". It is also a square point, with celluloid scales. It is also shave-ready and in pretty nice shape all-round.
Shipped in the US for $100.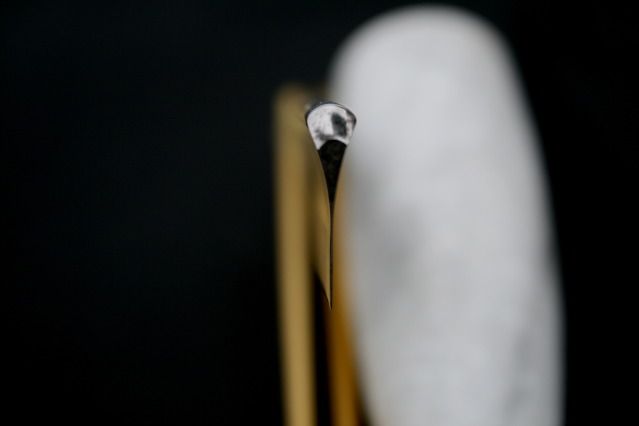 Buy both the C-Mon's for $160 and I'll throw in a small (but nice) Wostenholm straight. It is a 4/8" in pretty nice shape. It is close to shave-readiness.
---
Users browsing this thread: 1 Guest(s)