I bought this Japanese straight razor NOS from Tantokatana, a respected seller on Ebay, for $170 in June 2016.  
Auction link.
  The blade is 22mm wide (just under 7/8") and the razor is in very good condition, as you can see by the pics.
I used it 1x.
I just don't have the time for straight razor shaving, and so am selling off some killer gear.
Yours for only $120 shipped!
Thanks,
Eric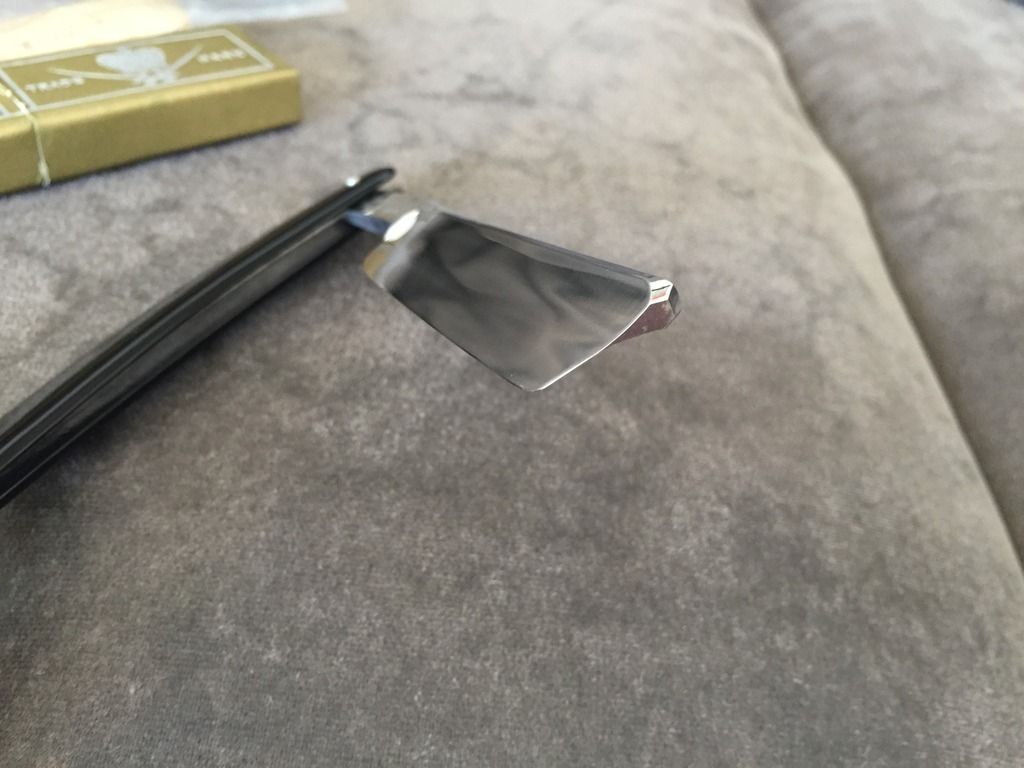 ---
Users browsing this thread: 1 Guest(s)