Claus recently alerted the nook to a great sale on Thater 30mm brushes at Esberg.  I couldn't pass it up and bought this Thater 30mm 3-band bulb in cream on sale for 104.17 Euro ($116.89 USD), discounted from $179 Euro ($200).  I received it this week and used it 1x.  It's a great brush but is just too big for what I like to use (22-28mm range).  
This is a great opportunity to buy a quality Thater in like-new condition for 50% off.
Selling for $100 shipped!!
Thanks,
Eric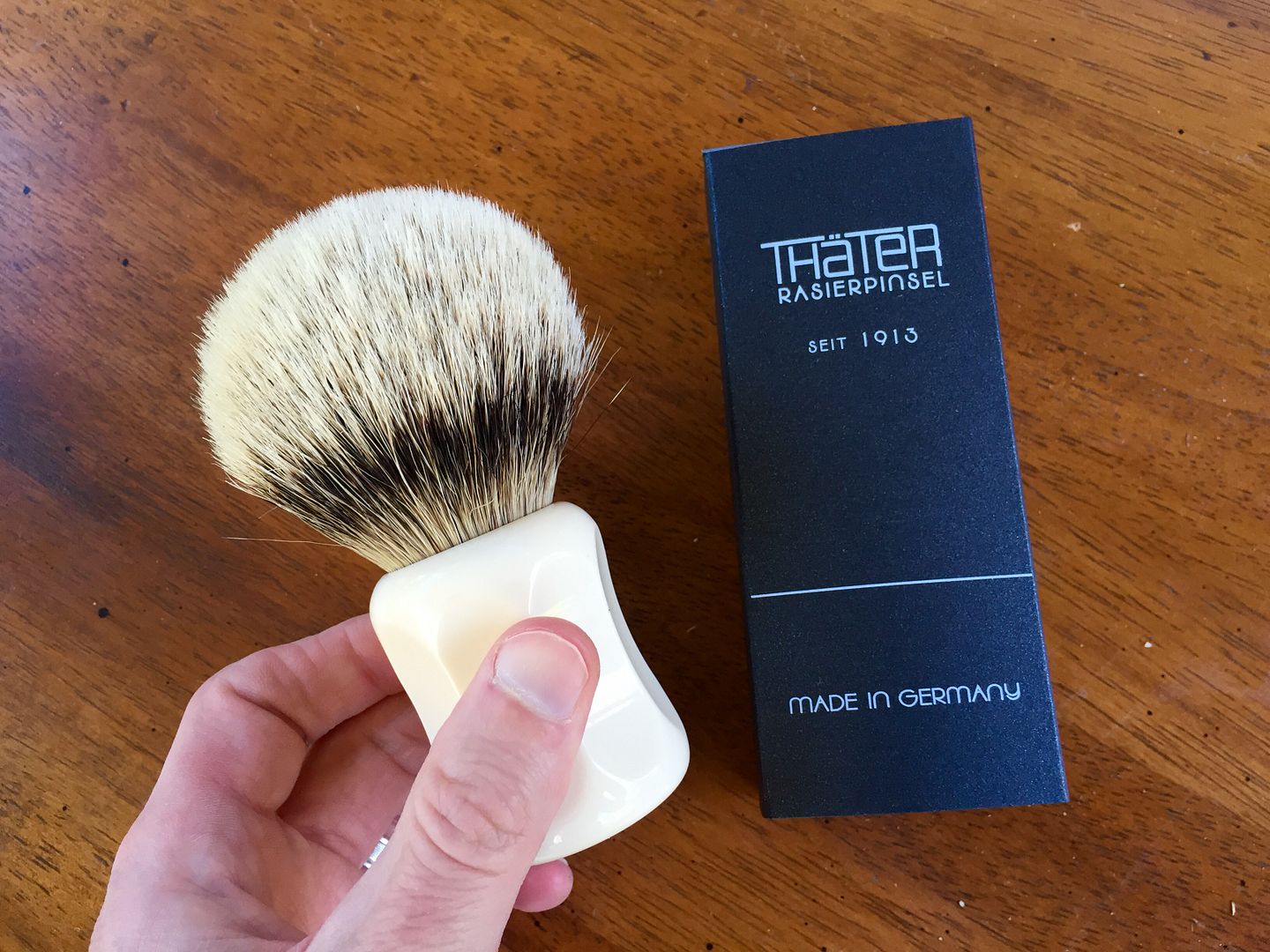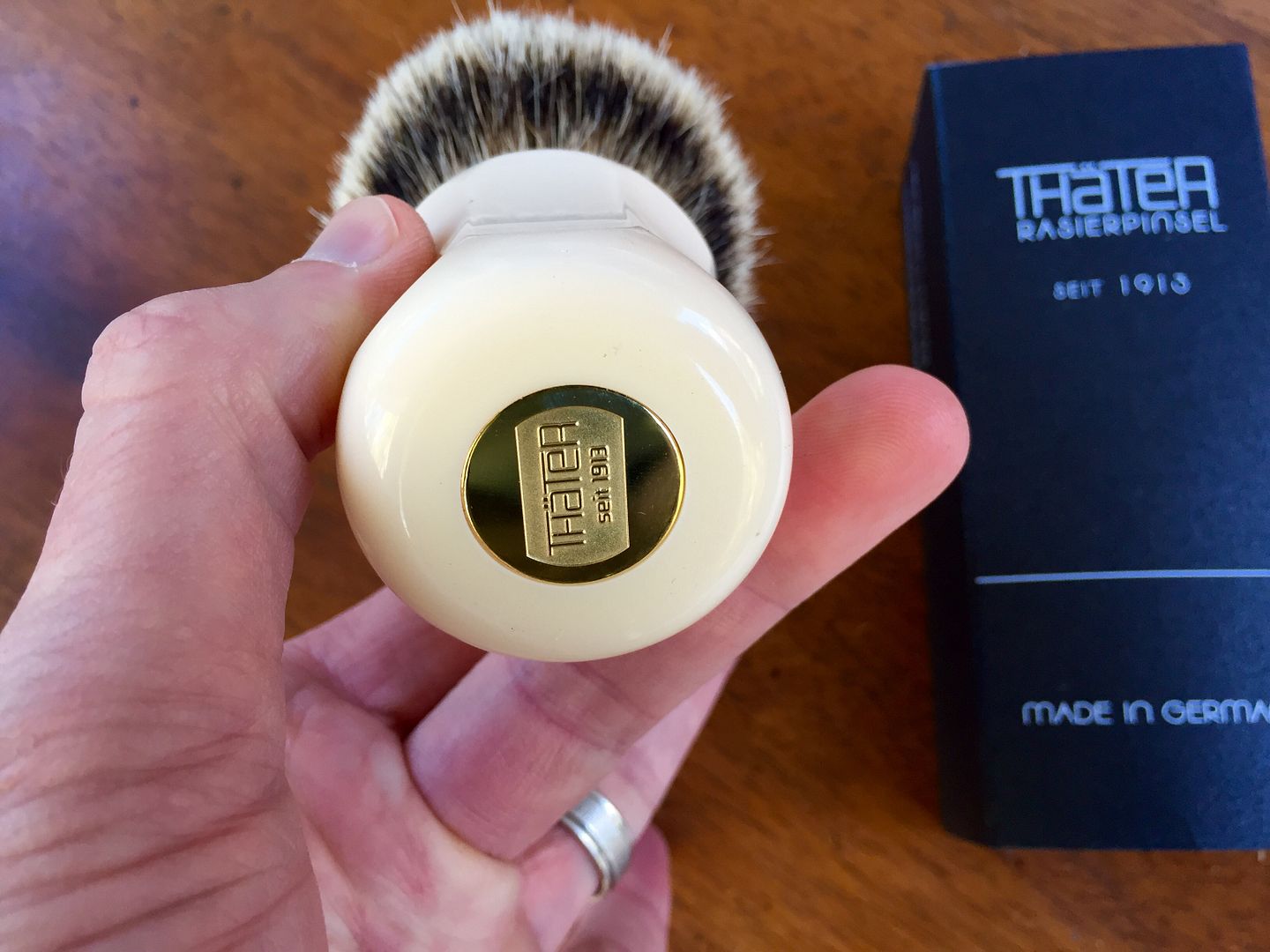 ---
Users browsing this thread: 1 Guest(s)