Today, I used the third of my new creams, Portman Square English Style Tropical Coconut. I found it a good cream but there are others I prefer.
The cream was easy enough to make into a lather but I found my results a bit on the thin side. I shall have to work on the cream to water ratio, I guess. With other creams, like Portugal's Top Secret or Israel's MEM, whipping up a great lather is almost a no brainer.
While I was able to get enough lather on the brush for my usual three pass shave, that lather was definitely beginning to thin out a bit by the third pass.
The glide was good, though, and I was surprised to find even the thinning lather quite protective. I found the lather neither overly drying nor particularly moisturizing. Again, there are other lathers that leave my skin feeling softer, such as the previously mentioned MEM and Top Secret. There were no nicks or cuts and no irritation from the razor/blade. That's pretty darn good considering that the lather produced wasn't exactly the best I've ever had.
The scent is described as Tropical Coconut. It reminded me of the toasted coconut that is sometimes sprinkled on ice cream. That is not necessarily a bad thing. I actually found it a pleasant scent that seemed to promise a good day. That caveat, though, about scent being the most individual of a cream's (or soap's) properties remains. Just because I like it doesn't mean someone else will.
At Bullgoose, a 113g (4.0 oz.) tub is $12.95 which I found a bit on the expensive side when compared to others that offer more product for less money.
This is one cream that I might not replace when it's gone. It is not a bad cream at all but there is better out there.
Ease of Making Lather: ✭✭✭
Durability of Lather: ✭✭✭
Protection: ✭✭✭✭✭
Glide: ✭✭✭✭
Scent: ✭✭✭✭
Price: ✭✭½
Would I repurchase: ✭✭
Overall score: ✭✭✭⅓
✭✭✭✭✭ Outstanding
✭✭✭✭ Excellent
✭✭✭ Good
✭✭ Poor
✭ Don't Waste Your Time or Money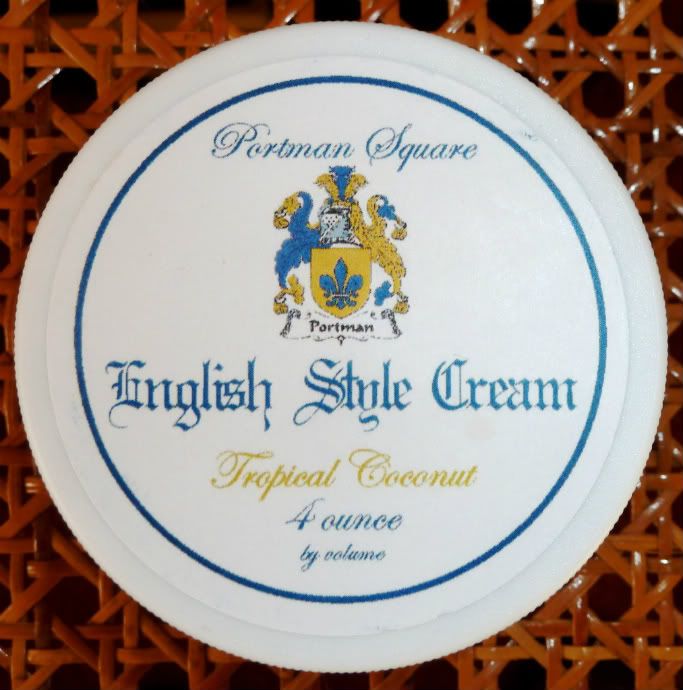 ---
Users browsing this thread: 1 Guest(s)