Hello my Nook friends.
Price includes shipping and delivery confirmation.
CONUS/ PayPal.
So, here is the deal. I'd prefer to sell this with at least one soap- I have way too many, and as I stated in my last thread of goodies I sold- SWMBO is a little (a lot) annoyed with me due to my last PayPal monthly statement.
Today, I'm offering a lightly used Simpson Colonel X2L. Non-shedder, lathered less than 12 times. I recently picked up the 2-band Ehsan, so this one can go.
price: $56 And I will include one of the pictured soaps (RR Zi' Peppino or C.O. Bigelow- both new and unused). If you want both- add $6.
Although not in the picture- you can add a Palmolive Shave Stick for $4 (so long a you purchase one of the above soaps).
Take everything (Colonel and all 3 soaps) for $65.
I will certainly sell the brush without any soap(s) for $51, but preference will be given to someone who wants to purchase a soap (please let me tell SWMBO that I was able to clear some clutter from under the sink in "her" bathroom).
Thanks for looking my friends. Please PM any questions or if you would like to see additional pictures.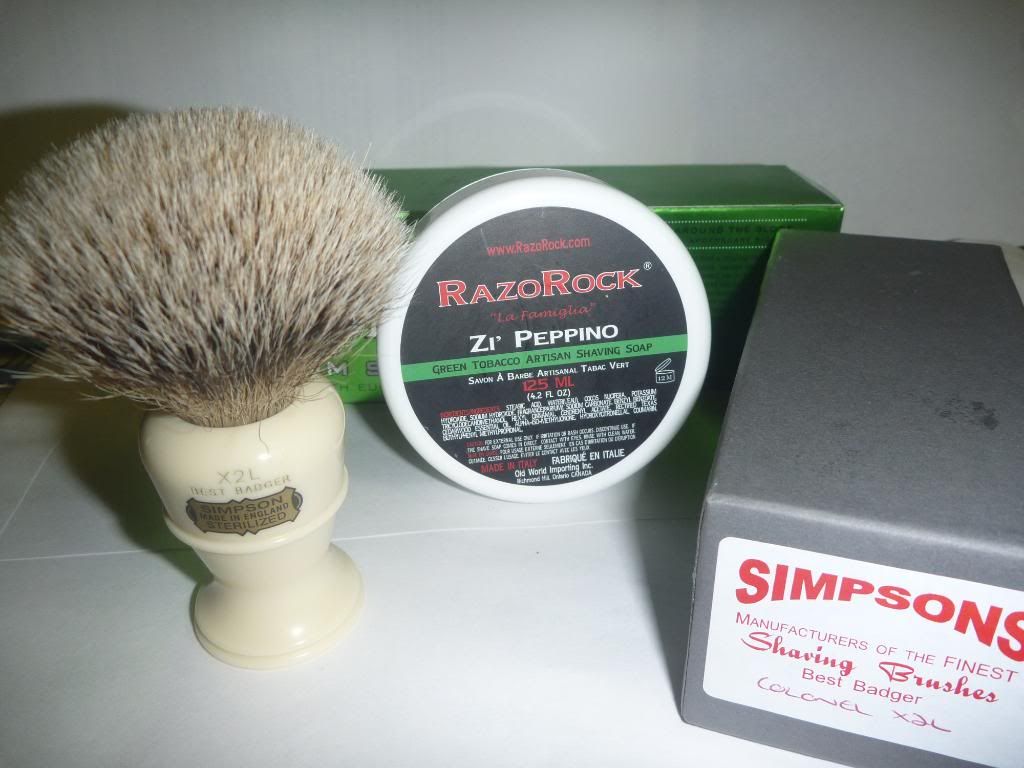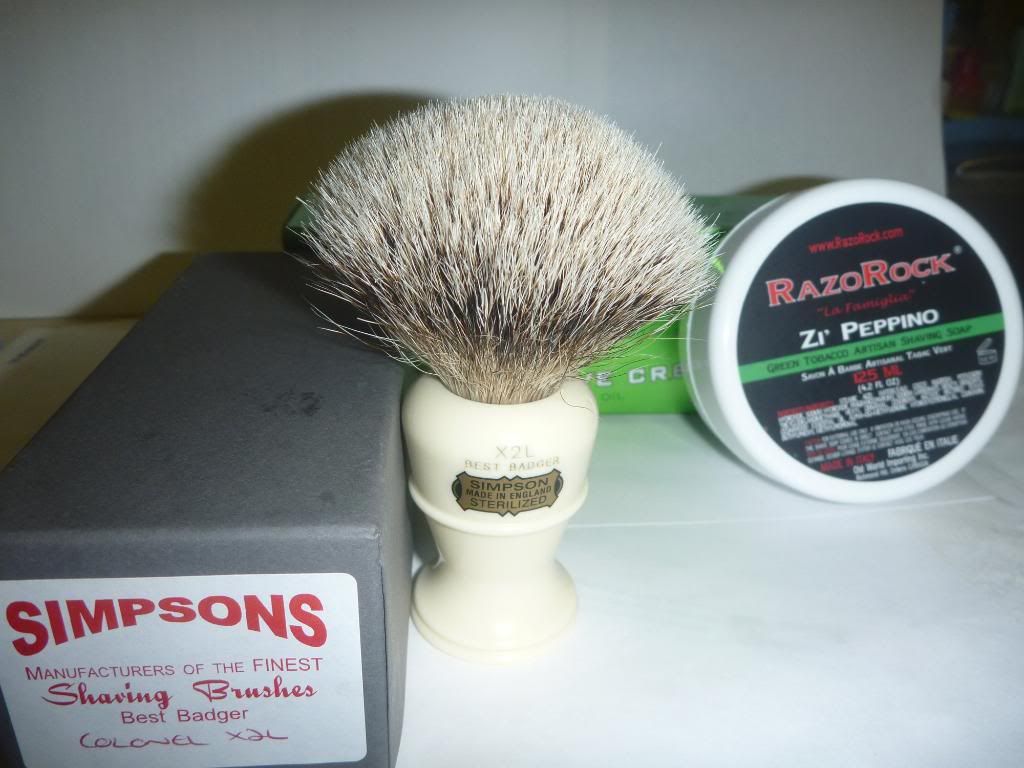 ---
Sorry- inbox was full
---
Users browsing this thread: 1 Guest(s)