Alex Peter Idoko, of Nigeria, is using razor blades for a different reason than the rest of us... making hyperrealism pyrography. And it is STUNNING! He has a tremendous knack of bringing portraits to life by using a razor blade to chip away at burnt wood.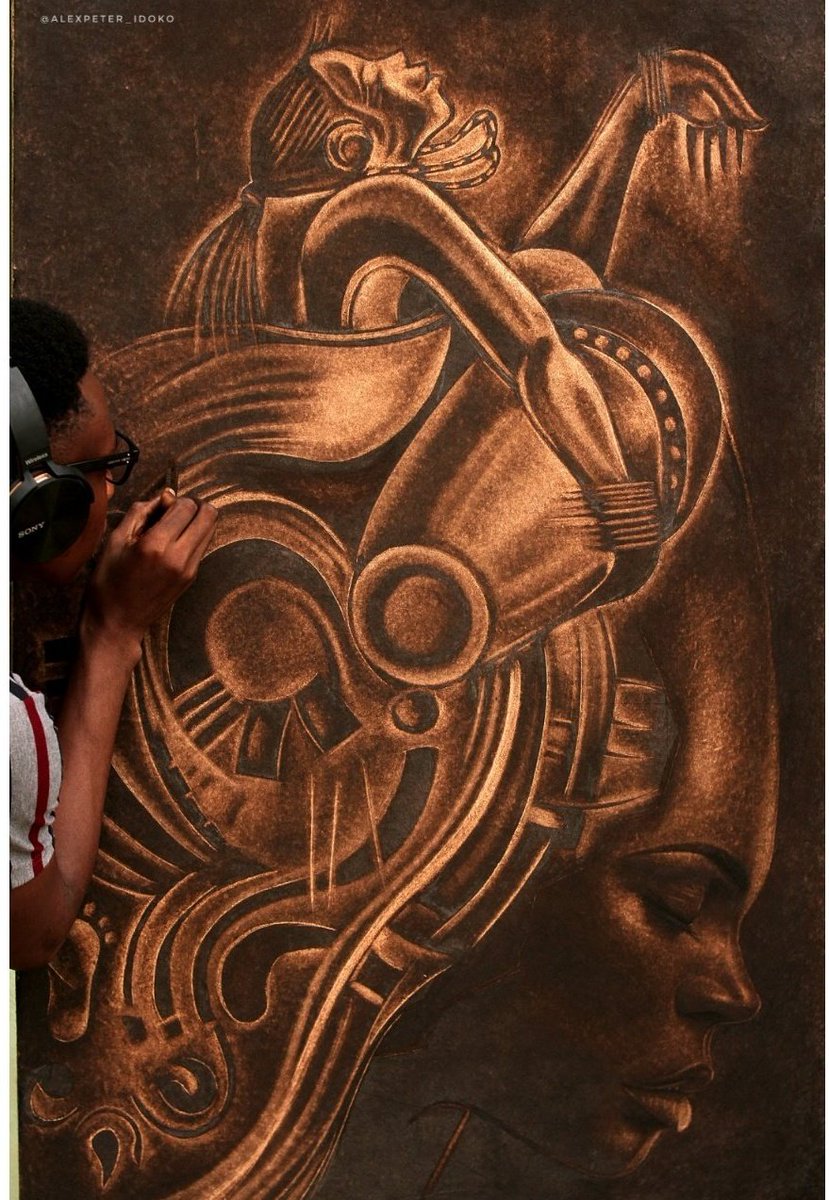 A couple of links for those who wants to check out more of his work:
- 
https://www.instagram.com/alexpeter_idoko/
- 
https://twitter.com/Alexpeter_idoko
---
Super stuff, thanks.
I wonder what's playing on his headphones?
---
Users browsing this thread: 1 Guest(s)