In immaculate condition, it's scarcely been used.
I've retained the beige leather case in which is came. The writing on it is slightly rubbed off, but PARKER is still very visible. Here is a photo: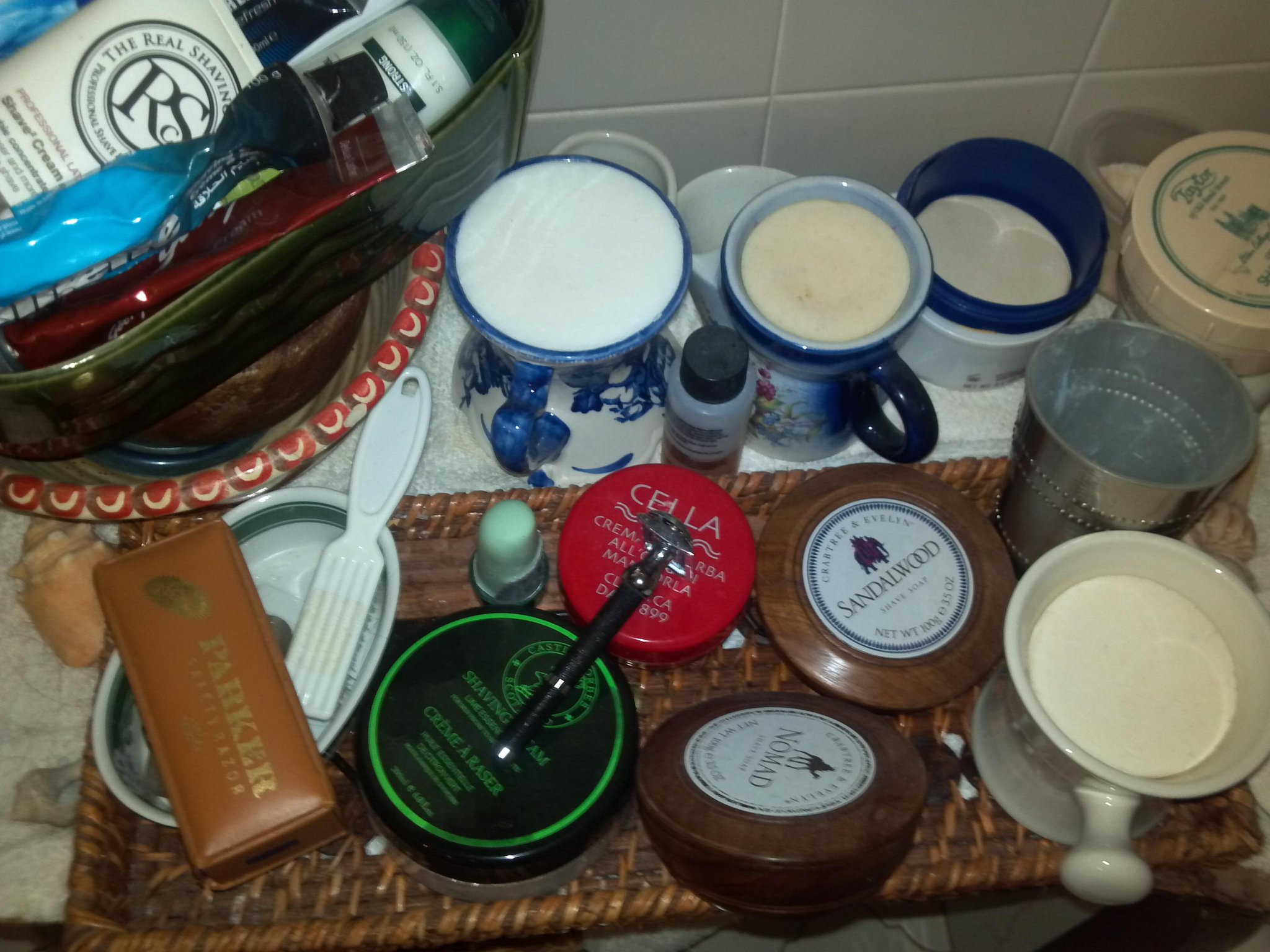 ---
I've a _TON_ of blades - a lot of this and that, but in bulk, I have my favorites: Derby, Gillette Platinum (new type, "Swede replacement"), and BICs from Greece.
I'll throw in your pick of 20 blades.
More on the attractive, 80-gram razor here:
http://webshop.total-shave.nl/Parker-71R-safety-razor
---
Users browsing this thread: 1 Guest(s)