SOLD
This is an EverReady '14 "Little Lather Catcher" in a '25 touring kit, as packed by the factory. It's complete. In it's day it was intended to be a travel razor.
I shaved with it possibly a dozen times.
Gents, let me start by telling you what's wrong with the razor. It's mild. That's unique to this particular EverReady '14, most are quite aggressive as I recently learned. Nothing is wrong with it mechanically. It must have been made on a monday or a friday, because near as I can figure all the tolerances conspire to make this razor mild. Will it give a good shave? Absolutely, it simply isn't my cup of tea. I was going to keep the handle, and in fact had it on a lather catcher, but decided the razor and kit is simply too nice to be mothballed and forgotten. It deserves some love.
For someone wanting a mild Little Lather Catcher, or for someone wanting to enter the world of SE razors this would be a really nice way to start. I would place the aggressiveness of this particular razor near a FeatherWeight, G-Bar, or Contour, or maybe a hair more aggressive than those. The typical '14 is far more aggressive. The right person will love this little jewel.
There is some brassing near the latch on the front of the case, minor brassing in the vicinity of the left hand blade stop (minor in light of it's years). The pictures show the areas. Other than those, it has blemishes that almost 100 years of existence would confer to it, scratches and things like that. It's not perfect.
What's right with it? It's gorgeous considering its age. The case closes perfectly and is made the way cases were made 100 years ago, all metal. I believe it's nickle plated brass. For it's years the razor is in really great condition and has all it's parts. What you see in the photos is exactly what you'll get. You can see for yourself what it is.
One photo shows brass color underneath the razor. I have no idea what that is since there's no visible brassing there.
I want out of it what I have in it, $35 shipped CONUS. I'll ship elsewhere at additional cost.
Thanks for looking Gentlemen!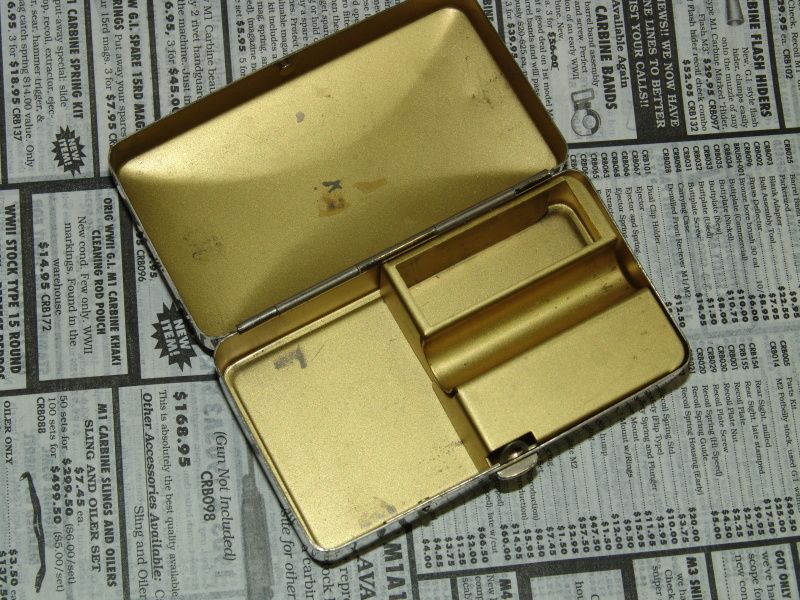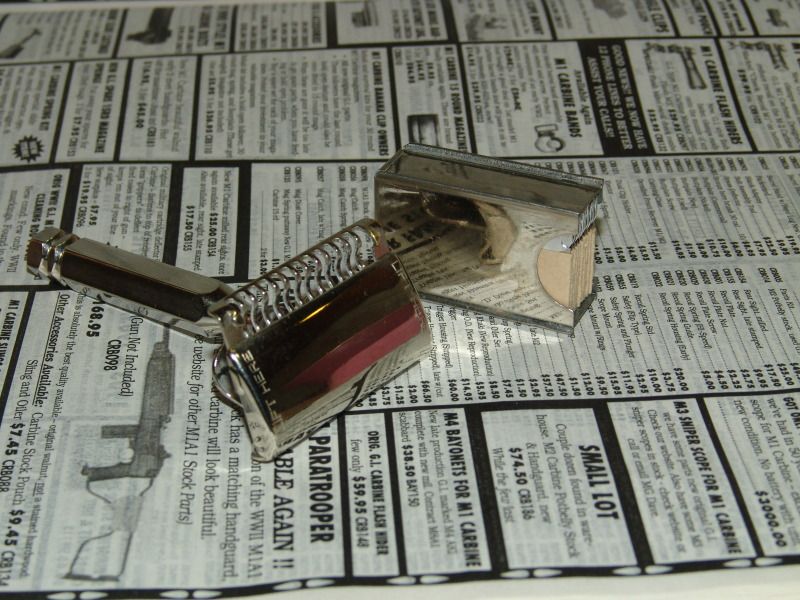 ---
Users browsing this thread: 1 Guest(s)