My slim has given me it's last lousy shave. It's nice too look at, feels great in the hand, the clicks are solid, the twist is smooth yet I cannot get a decent shave out of it to save my life. My R41, great irritation free shaves every time, my Clog-Pruf, same thing. So on the block it goes...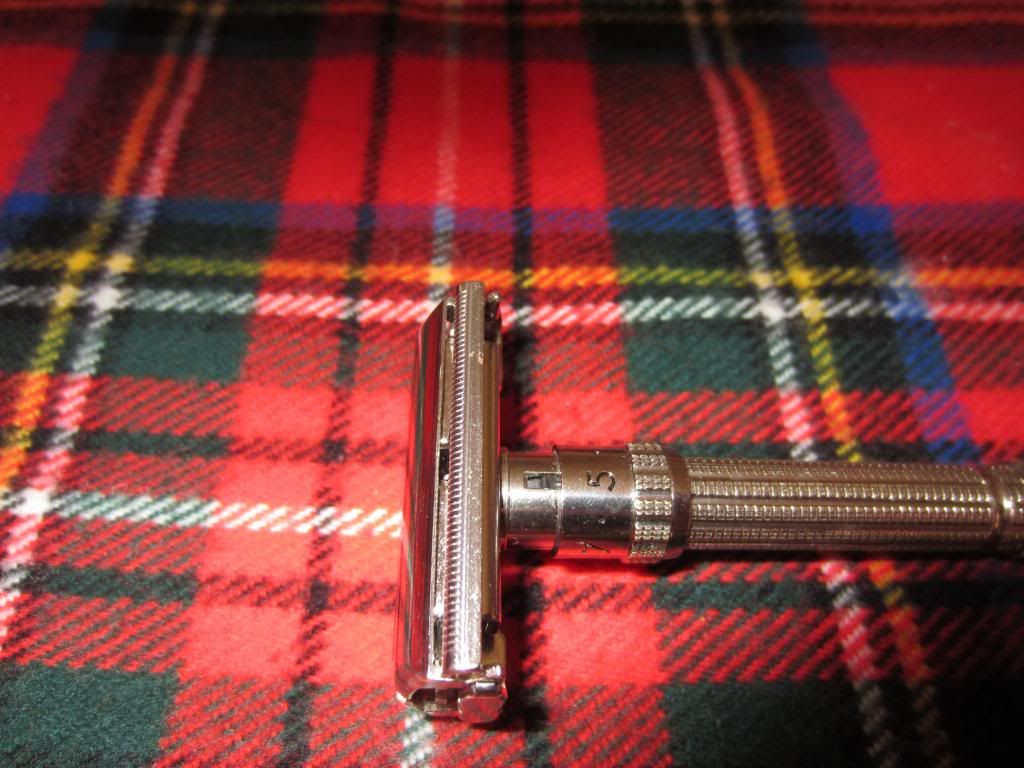 The last image shows the only real flaw in the razor which is a little ding in the plating at the bottom of the bar. It had this when I got it and I cannot feel it with my finger or on my face.
Offered at
$30 shipped CONUS
. ***Traded***
I would also entertain trade offers of Gillette OLD or NEW OCs, modern OCs, SS handles, brushes etc...
---
Users browsing this thread: 1 Guest(s)