Gents,
I am paring down the den today. Some of these items I may very much regret selling, but it needs to be done. EVERYTHING MUST GO! All prices include shipping CONUS. NON-CONUS buyers welcome, but prices may differ based on shipping.
Gillette # 15: $125 (what I paid) Now $100
I picked this up from a WTB a couple months ago. I have used it a half dozen times and have decided my Big Fellow gives me a better shave. There is some brassing on hte handle and a slight ding on one of the doors.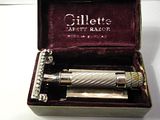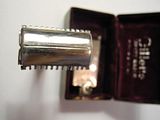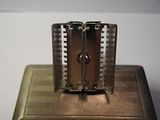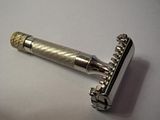 Morris and Forndran Blonde Badger: $150 Now $125 SOLD!
Lee made this for me earlier this year. Knot is 24mm with 50mm loft. Handle is genuine horn. There are some lines on the handle near the base (this is how it came). Pretty sure they will polish out, but never got around to it.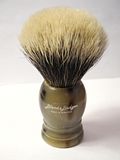 Semogue 2009 LE: $75 SOLD!
This is a brush that doesn't come up on BST very often. It was the template for the SOC handle and for the 2011 LE knot. 24mm knot 55mm loft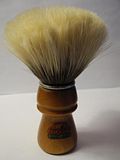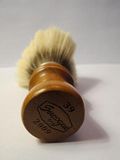 More Straights: shave ready
David Issard 6/8 1/4 grind: $90
Not sure if there is any relation to Thiers-Issard , but it shaves much like the 1/4 grind Le Grelot I mistakenly sold...couple of flea bites on the blade, but nothing that interferes with honing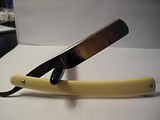 Seraphim custom: $50 SOLD!
This was my first custom razor. A great example of one of Seraphim's classed up GD razors.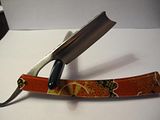 More Brushes:
Semogue SOC Badger Cherry: $65 Knot 24x51 SOLD!
Semogue SOC Boar Cherry: $30 Knot 24x55
Semogue 2015 HD: $40 Knot 22x55 SOLD!
Semogue 2020: $25 Knot 22x50
Lijun Finest: $20 Knot 24x55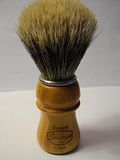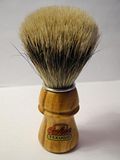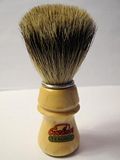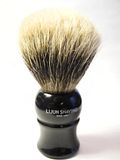 More Razors:
Cadet handle with Sabi T1 head: $15
Gillette Single Ring: $25
Schick Adjustable Injector: $20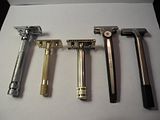 I also have an ASUS TF300 for sale. $350
Tablet comes with portfolio case, detachable keyboard, and 32gb micro SD.
Please feel free to PM me with any questions.
---
Users browsing this thread: 1 Guest(s)